2020 is upon us and to no one's surprise, email is still not dead! What's more, it looks to remain relevant for years to come and it's changing in some really interesting ways. We've checked what the big fish in the marketing pond talk about and bring you the list of the top email marketing trends for 2020.

Trends and best email marketing tips for 2020
There's a lot of ideas on where email marketing may be heading in the upcoming year. These can be split into 6 main concepts, which make up our state of email marketing in 2020.

For each, we're adding some tips on what you can do right now to keep up with the trend. After all, what's the good in knowing what's coming up if you do nothing about it?

Personalization will go much deeper
The times of generalized, identical emails sent to an entire list are over. Most marketers these days toss in at least a person's or their company's name into the email to make it look a little bit more authentic. This soon won't be enough either. Personalization approaches are changing and new email outreach tools such as Respona use AI to help personalize the emails beyond just generic variables.

Marketers already can capture an enormous amount of data about their leads. These are not only personal details but data about their demographics, interactions with platforms, and content. More and more tools appear that are able to harvest more data and give them to you in a pleasing form.

This trend will continue and we're headed into an unprecedented situation. With the right use of data, deep segmentation and automation, marketers will be able to give their customers unique, one-on-one experiences at scale.
If this is to happen, software will need to eventually handle not only sending emails but also building smart sequences.

Consider this example. How would your programmed sequences treat a customer that:
Creates an account and browses several completely different products
Downloads an app but never logs in
Abandons their cart
Leaves a review for a different product
Clicks on ads for another completely different product and makes a purchase
Refers a friend
Stops logging in but regularly interacts with your Facebook posts
Most systems would clutter their inboxes with all sorts of emails, in turn complimenting them on their actions and then teasing them to come back. And this would be unlikely to bring any reasonable results.

With the number of available data points, it's nearly impossible for humans to program the right sequences that will seem truly personalized for a user. That's why traditional sequences will gradually be replaced by AI-powered algorithms. They will harness the data from all possible fronts – demographics, interactions, the behavior of similar users, locations visited, even the data gathered by IoT devices. And a machine will control the interaction with each customer, not a human.

The result will be highly targeted emails, sent at a perfect time with the content highly relevant to each reader. It won't be any more about juggling only a few subject lines – the body of the email will be fully customizable and will play a heavy role too.

What you can do:
Perform a deeper segmentation and use more data points to distinguish between different clients
Use more dynamic content in your emails without making the emails look superficial
Set up more sophisticated automation or utilize tools that can do it for you. In 2020 this is not a problem at all, since there are lots of options to choose email tools specifically crafted for your needs.
Enjoying this Post?
Join Our Newsletter
Only the best content, delivered once a month. Unsubscribe anytime.
Mobile-first approach will become even more important
The number of emails that are opened on mobile has been skyrocketing for years. In 2012, it was only 29%. In 2017, it was already 55% and there are no signs of slowing down.

Historically, the revenue originating from mobile views has been much lower than those from the web. Even if customers used mobile to check what's on offer, they nearly always opted for a web browser to complete a purchase. Or they dropped off somewhere in the process.

This is no longer the case and the revenue coming from mobile is quickly catching up. No one can afford to ignore this anymore.

While it may sound obvious, each email needs to be mobile-optimized. And we're not talking about mobile phones or tablets anymore. Emails are more and more often read on smartwatches and other IoT devices with tiny and non-standard screens.

According to Litmus' research, you have approximately 13 seconds of readers' attention to sell yourself and get the desired action from a reader.

This calls for crafting short, straight-to-the-point emails. They need to be optimized for any screen size and resolution. They need to remain light-weight and bear a clear CTA so you can get the desired action even if you happen to converse through a smart fridge for a change.
The market for smart speakers has also taken off with 24% of American households already possessing one or more.

More and more emails will be listened to going forward and that's one more thing for which to optimize.

What you can do:
Test your emails to see if they display as expected on web and mobile as well as on IoT devices
Cut the unnecessary parts, make the copy very straightforward and concise
Keep the language simple, human-friendly. Avoid professional jargon whenever necessary.
Provide clear CTA and format them to be visible and easily accessible
Limit the number of visuals and, by doing so, also decrease the size of emails
Inboxes will serve more and more relevant content
We've already been seeing this happen over the last couple of years. Inbox used to be just a list of messages, sorted by the most recent ones.

Google might have been the first to experiment with the new approach under the name of Inbox by Google. Inbox would present not only the most recent but, foremost, the emails it thought were the most relevant to you.

Inbox has been shut down since but many of its features were or will be implemented into Gmail. Outlook followed with its Clutter function and so will the other clients.

Companies like Google can harvest an enormous amount of data about our interests, brands we interact with, places we visit or things we search. They used it so far to serve us the right ads but inevitably, this will be also used to serve us only emails that we care about.
With the use of Machine Learning, sophisticated algorithms will determine the content not only based on our history but also on the history of millions of similar users and their interactions with brands (with a high chance of success). They'll know what you're searching for before you do a single tap or click.

Reaching your target audience won't only be about sending an email at the right time anymore.

What you can do:
Review your customers' personas and make sure you have a deep understanding of their needs
Figure out the right sending frequency or better yet, let your audience decide how frequently they want to hear from you
Segment your audience and send individual content to each group
Make sure most of your content is highly relevant to your audience. The 80/20 rule works here too and indicates that 80% of your content should bring value to users while the other 20% can be about promoting products or upselling
Email will become more interactive
For a very long time, the ultimate goal of every email marketer has been to get a reader to hit that carefully crafted CTA. This would count as a successful conversion, no matter what happened afterwards. This metric will still be valid for the foreseeable future but a new era is slowly coming into view on the horizon.

Emails are getting more and more interactive. With the introduction of AMP for emails, marketers can now design an entire experience and put it inside a single email. A reader can see and interact with things like product carousels or embedded videos.
The content can be updated in real-time and, as a result, it can be different with each new open. External applications can be integrated into an email and bookings can be made or products ordered without leaving the inbox.

As a result, convincing a reader to visit a website will no longer matter for some businesses. If leads can get everything done right from their inbox, why force them to head to the website and risk losing them at any of the interim stages.

Even if you have no interest in putting an entire experience in an email, adding some interactivity will help you stand out from the crowds. A video, an embedded poll, or even an animated gif are a good start!

What you can do:
Get designers involved and think about how you can make your emails more engaging
AMP for Gmail is now open to the public so you can try it too. If what booking.com does is a bit too much, try adding a simple, interactive poll to one of your emails and see how it compares to the traditional, linkable survey
User-generated content will be still on the rise
Writing about yourself in some perfectly chosen words is not enough anymore (at least outside of politics). Many customers, Millennials especially,, no longer find companies bragging about their products authentic. They crave for the opinions of people like them.

For this reason, user-generated content like product reviews has been on the rise in the last couple of years. Before making a purchase, 69% of Americans will look for reviews online. They will abandon a purchase without any second thought if they can't find what they're looking for or the result are not satisfactory.

Companies that can get their (satisfied) clients to share online what they think, will benefit the most. Even the best copy won't beat a handful of genuine reviews from someone who used your stuff and loved it.
What you can do:
Encourage your users to review products or services they bought from you both on your site and outside of it. Trustpilot, G2 or Trustradius are a good start.
Promote products that have 5-star ratings and give special exposure to satisfied opinions
Try to get people to add pictures of how they use the product and get permission to share them with the general public.
When trying to sell your product or service via emails, include quotes from satisfied users and high ratings. Make them as genuine as possible and they will yield great results.
Email will become more closely connected to other marketing tools
Email marketing used to be just one of the many standalone marketing channels, along with social media, search, ads, and others. You would track the performance of each, stake them against each other, prioritize resources to focus on one and slow down on another.

All these channels are getting more and more connected. An email can be used to run successful remarketing campaigns. Facebook's Custom Audiences is growing with each year as it's proving itself to be a very efficient tool of getting more deals done.

The same goes for Google's Customer Match – a handy feature that, with just the knowledge of someone's email address, lets you serve them tailored ads in Google Search, Gmail, and also in YouTube videos.

The success of mail marketing going forward won't be defined only by the number of clicks on a CTA. There are more crucial metrics to follow. Still, you need, for instance, to track Click-Through-Rate (CTR), which helps to recognize how many of your customers are engaged with the shared content. Bounce and forwarding rates are important points to be aware of as well.
The data generated by your email marketing, along with all the data points we talked about earlier, will be the keys to successful campaigns in many different channels. And it will all start from that one email someone received in their inbox but never cared to open.

What you can do:
Think about which channels will be suitable for remarketing to your audience
Test Custom Audiences and Customer Match and see what works best for you
Privacy will matter a lot
Privacy laws will be an important topic throughout the year too. After the loud Cambridge Analytica – Facebook scandal, new legislation is being put into place to properly protect the rights of citizens.

Those in the European Union are already covered by GDPR. California just got its CCTA and so Nevada also now has its own privacy laws. Canada followed suit with PIPEDA. More and more American states are considering new legislation and other countries will follow too.

For email marketers, staying on top of this should be of paramount importance.

What you can do:
Check what's included in the newly approved laws and if your contact list will be affected.
Email marketing conferences in 2020
And finally, there's a lot happening in the email marketing world away from our computers. Nearly every month there's a significant conference happening and, if you're nearby, we definitely recommend joining in.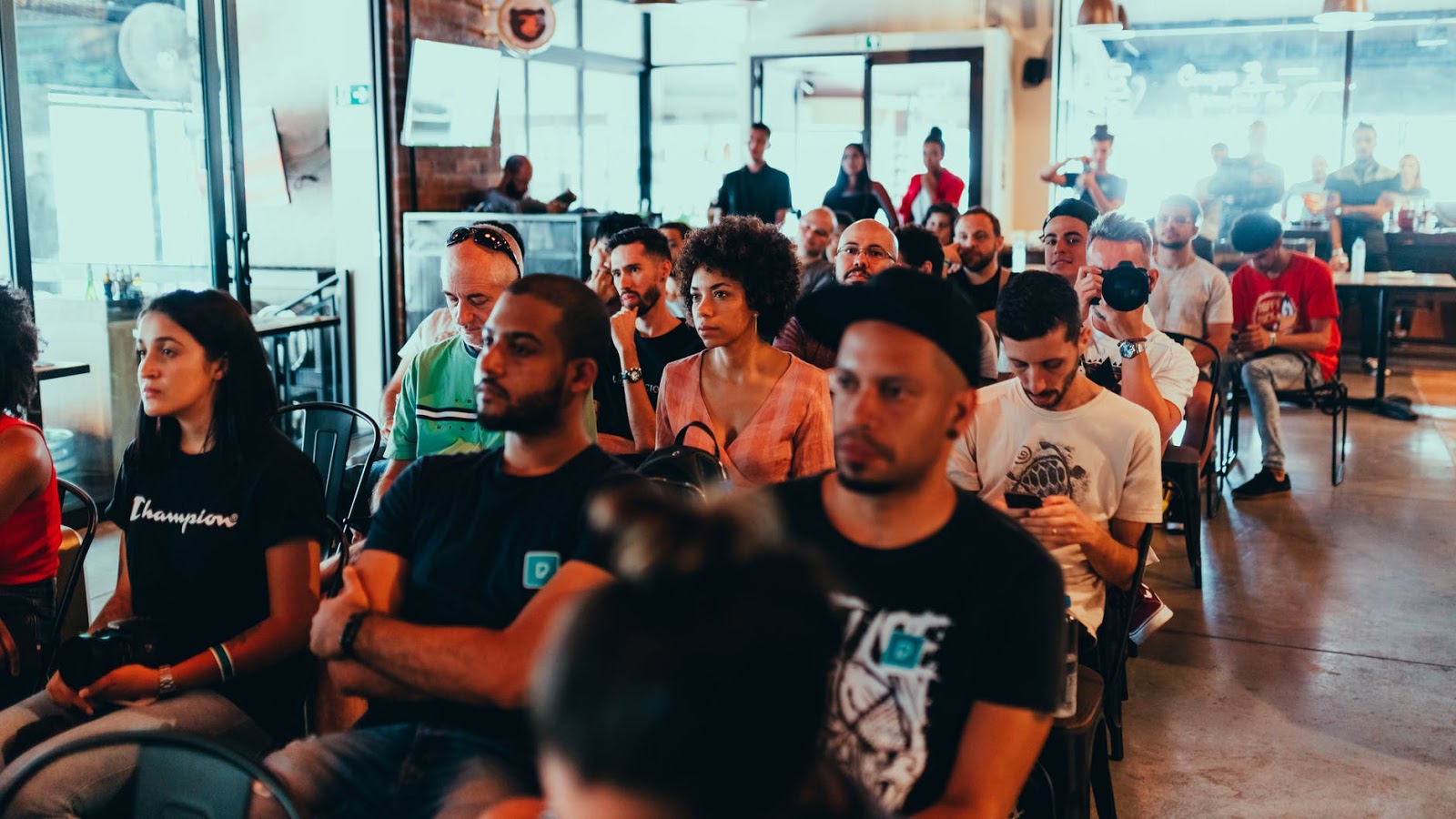 Here's the lineup of the most important conferences for this year:

US & Canada:
Mailcon 2020 – Las Vegas, Nev. January 26th, 2020
UNSPAM by ReallyGoodEmails – Greenville, SC. March 12th-13th
2020 ANA Email Evolution Conference – Nashville, TN. April 13th-15th
EIQ: The Intelligent Email Gathering – Atlanta, GA. April 30th
Canadian Email Summit – Toronto, ON, Canada. May 12th
The Future of Email Marketing Today – Las Vegas, Nev. June 1st-3rd
Inbound by Hubspot – Boston, MA. August 18th-21st
Litmus Live 2020 – Boston & San Francisco, August-November
Europe:
The 2020 Inbox Expo – London, UK. March 18th-20th (sessions will be broadcasted live too)
CSA Email Summit – Cologne, Germany. April 22nd-24th
Email Innovation Summit – London, UK. June 1st-3rd
Litmus Live 2020 – London, UK. August-November
JETZT Email – Vienna, Austria. October (exact date to be announced)
Emailing 2020 – Prague, Czechia. October (exact date to be announced)
Advanced Email Conference – London, UK. November 10th
Global Sender Summit 2020 – Amsterdam, The Netherlands. November (exact date to be announced)
Wrapping up
That's all, folks! We do hope the tips above will make a difference for your email marketing. Also, check out Litmus Email Marketing 2020 for more predictions for the upcoming year.

Don't stop here, keep researching what's new in the industry on a regular basis. These days with advancements in technology, new trends might just show up out of nowhere.
And if you're sending emails, you probably need to test them too. Consider trying Mailtrap – an environment for testing emails.
We capture your test emails before they're sent to real users, saving you some embarrassment. We also give you the tools to inspect emails. For example, see how they would perform in an uneven fight against spam filters.