TestSendControl
Email Delivery Platform that delivers just in time. Great for businesses and individuals.
No credit card required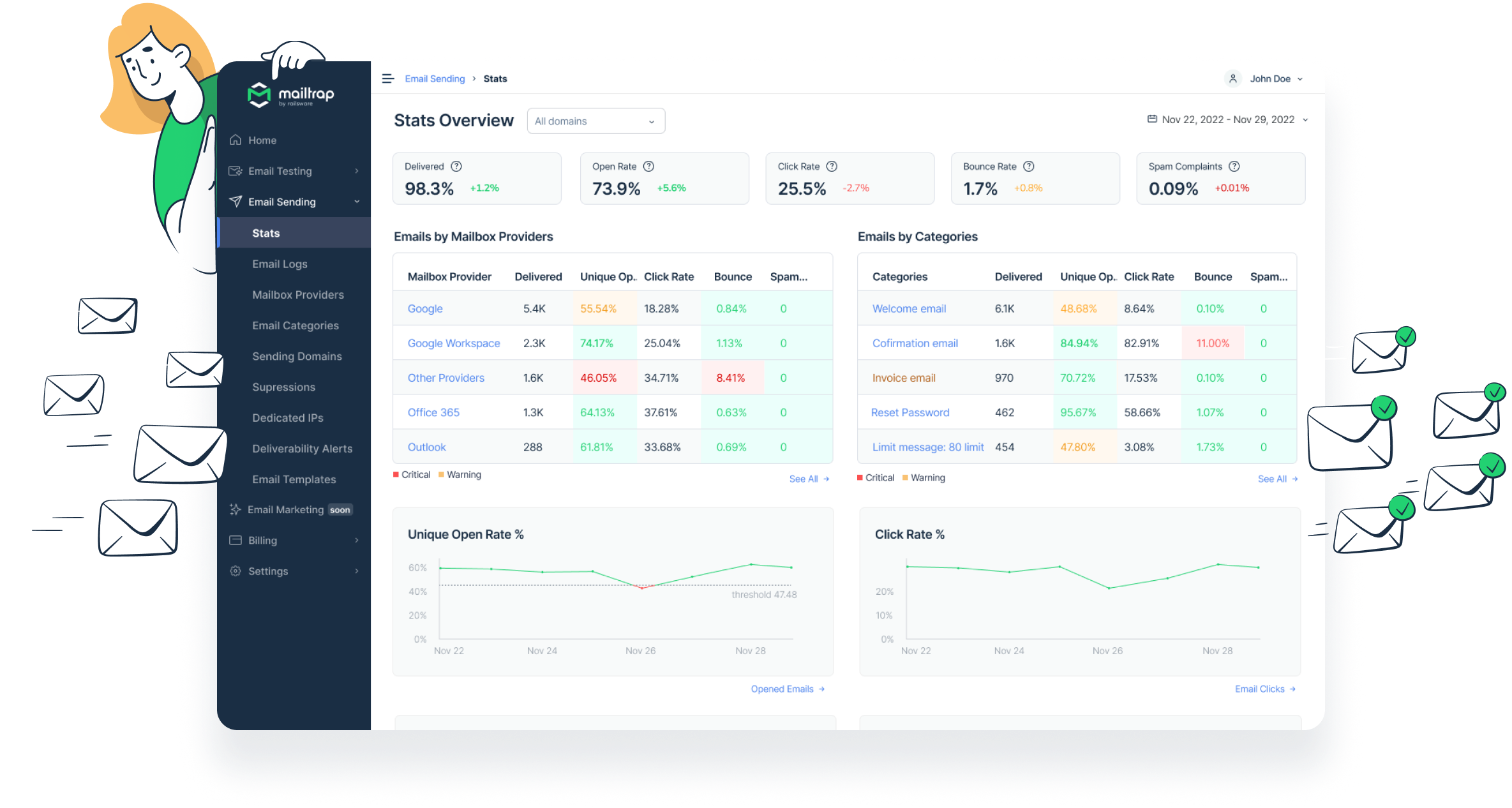 Trusted by 150,000+ monthly active users






Test emails
Use Email Sandbox to inspect and debug emails in staging, dev, and QA environments before sending them to recipients in production.
Spam checker

Email forwarding

Emails preview

Multiple inboxes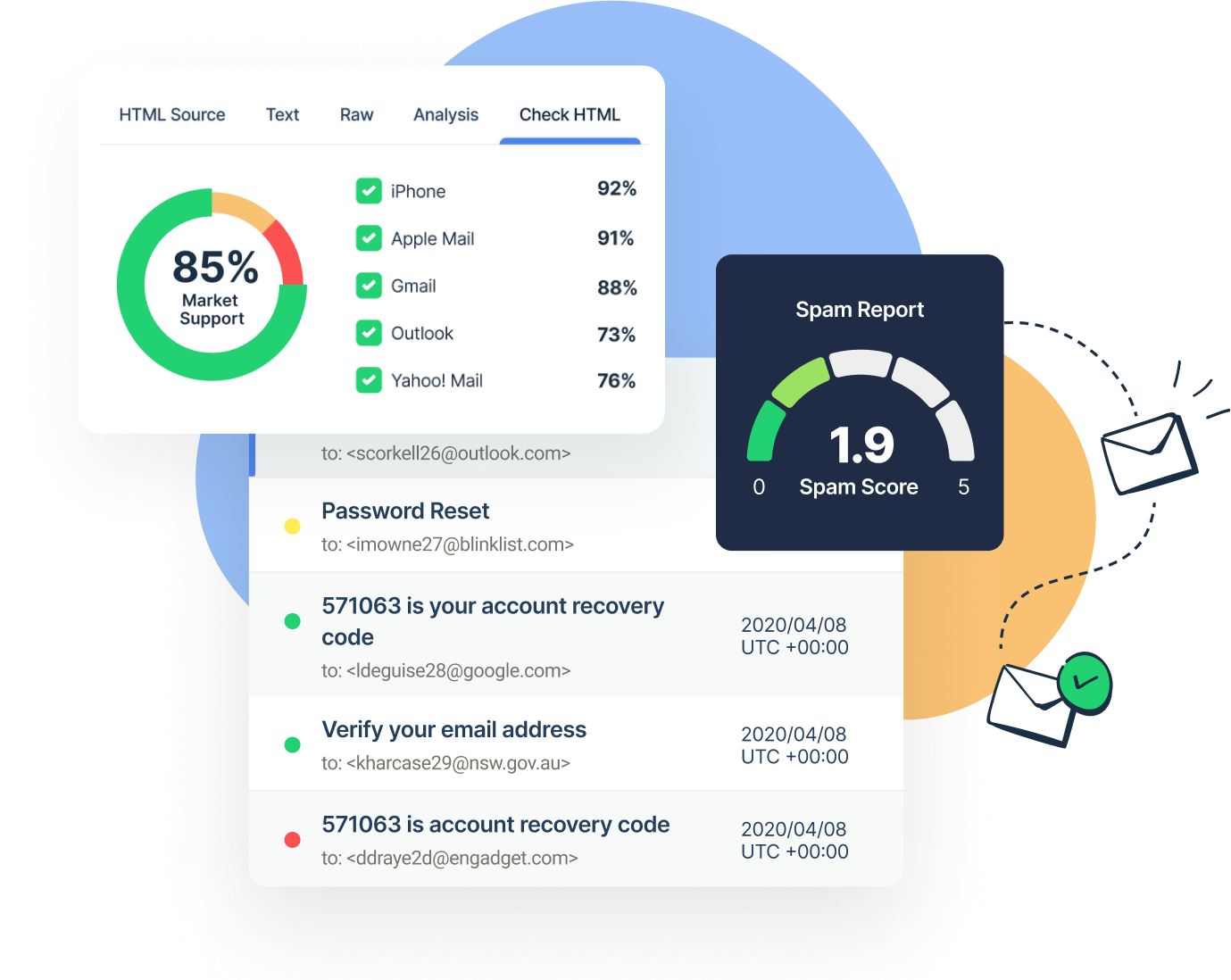 Fake SMTP
Catch testing emails from staging. Preview each email in your Mailtrap inbox. Never send test emails to the users by mistake.
QA Automation
Cover all your testing scenarios with Testing API. Integrate with your favorite environment. Run automated tests and validate each email.
HTML Check
Validate HTML/CSS of your email templates. See how different popular clients will treat your emails – on web, mobile, and desktop.
Send emails
Email API/SMTP that does the job: reaches recipients' inboxes just in time.

Email infrastructure that ensures high deliverability by default.
Email API/SMTP Service

SPF, DKIM, DMARC

Email body preview

Email templates

Dedicated IPs

~1 sec delivery time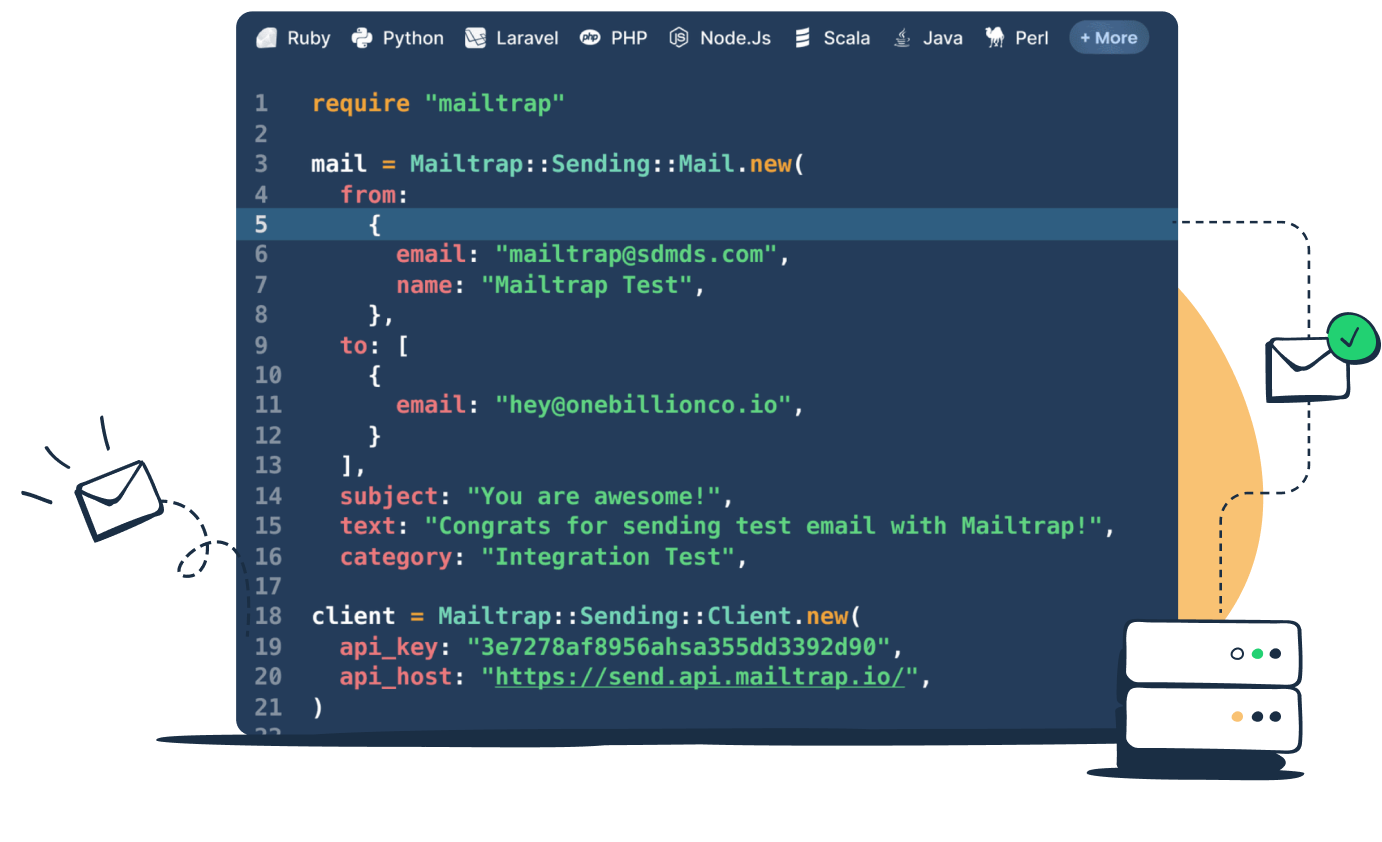 Email API/SMTP
Use SMTP for quick and easy integration with your application to start sending emails. Or Email API for even better flexibility.
In-depth tracking
Dashboards with all key email metrics to provide you with a comprehensive and clear snapshot of the state of your emails.
Proactive Support
Our tech support team consists of engineers and deliverability experts who're constantly ready to assist you with any issue.
Control emails
Leverage Actionable Analytics to control your email infrastructure performance.
Catch and fix unexpected sending issues easy and fast.
Dashboards

Deliverability alerts

Email logs

Webhooks

Open and clicks tracking

G.Workspace, O365, Outlook stats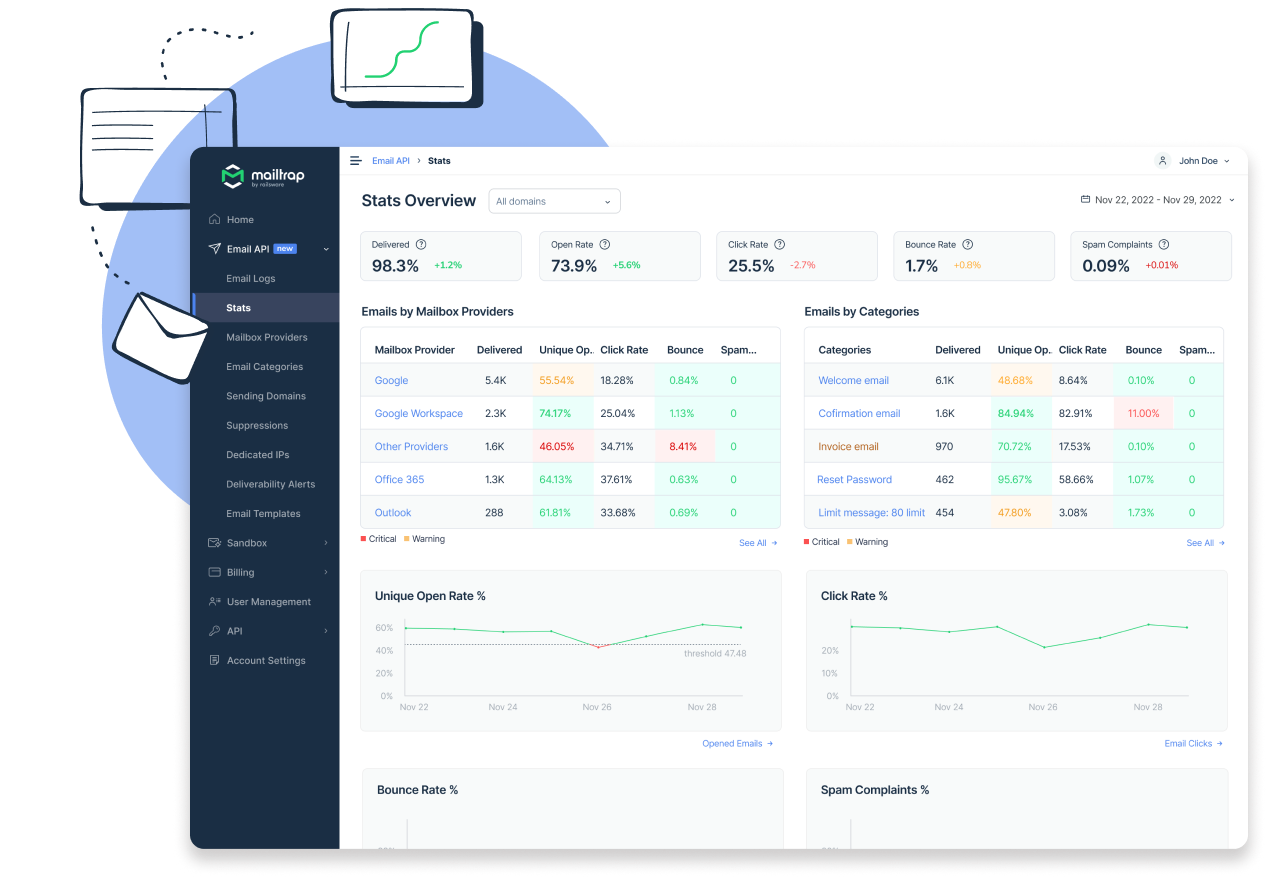 Deliverability Alerts
Regular weekly reports with week-on-week comparison to monitor your deliverability trends and critical alerts if your metrics suddenly drop.
60-day logs
Use email logs for fast and in-depth troubleshooting. Check email preview, history, HTML, spam analysis and extended email info.
Stats overview
Helicopter view and in-depth color-coded dashboards with key email metrics. To get full control over your email infrastructure performance.