Check The HTML & CSS Support For Top Email Clients
See how Gmail, Outlook, Apple Mail, and others will treat your emails. Fix the issues right away.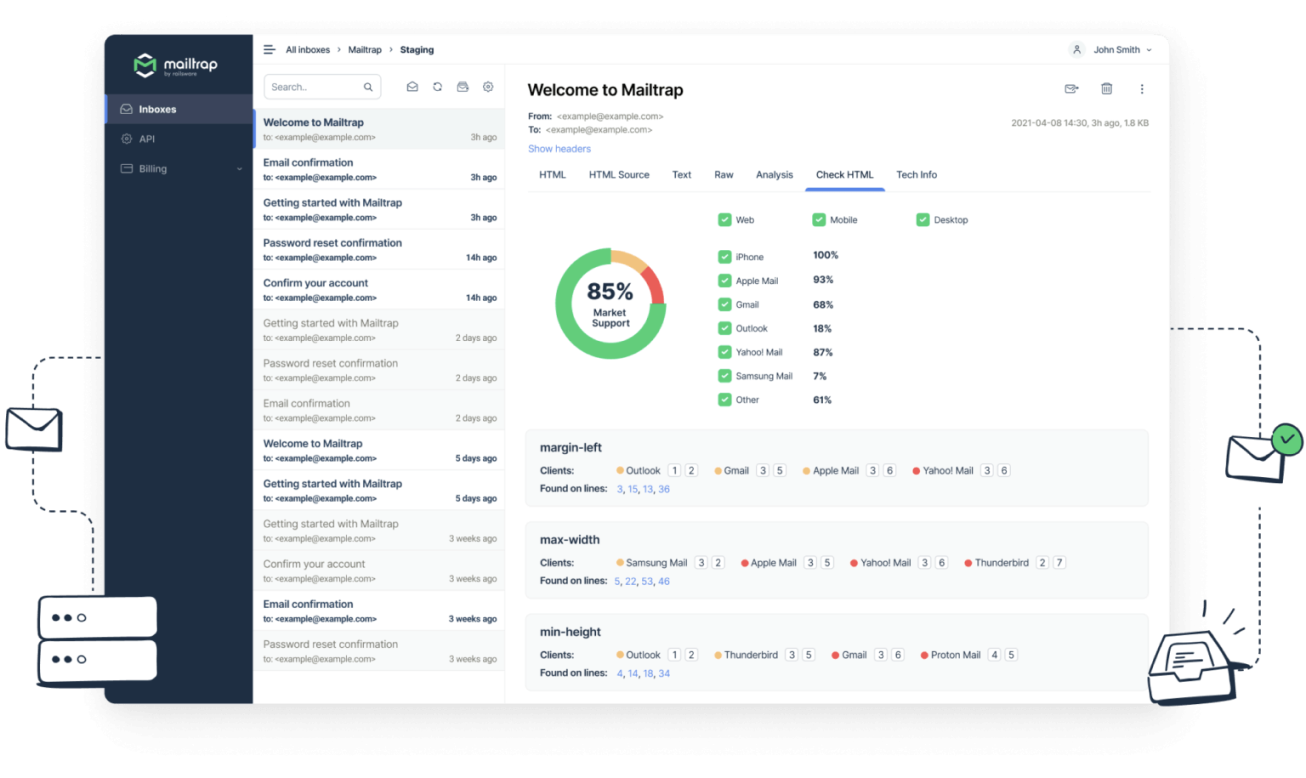 Trusted by 150,000+ monthly active users





Check your HTML in a few simple steps
Integrate Email Testing with your app

Copy the credentials or use the ready code available for over 20 frameworks and libraries. Trigger the first email and watch as it arrives into your Testing inbox.

Check the HTML

View the market support score for your emails. See the list of unsupported elements and find the problematic lines in the email code.

Iterate on your template

Fix the outlined issues and send in the new copies of your emails into your Testing inbox. Repeat until you're happy with the results.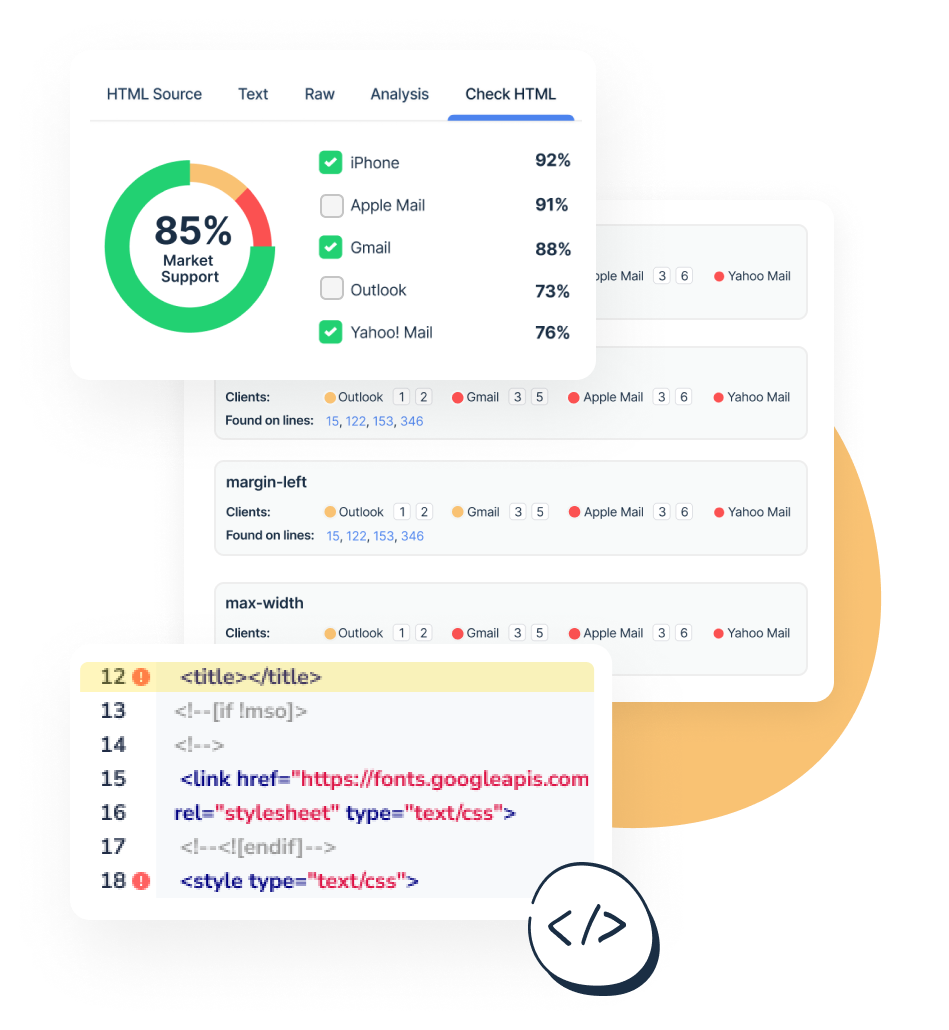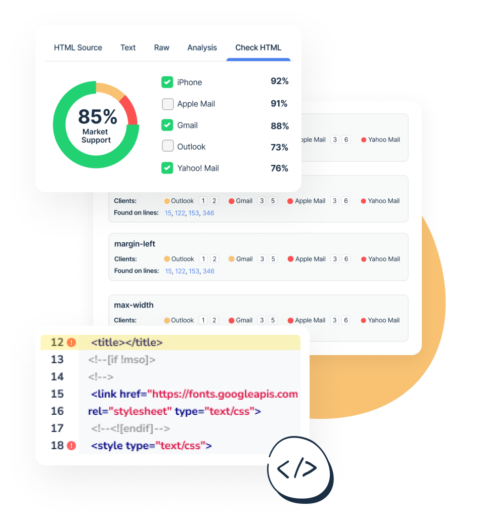 Email testing toolset available with sandbox