There are continuous disputes about the roles of different communication channels: effective or counterproductive, replaceable or indispensable. The hottest battle addresses emails and instant messaging, old rivals in team productivity and communication fields.
Some say, 'Emails have been killed off. RIP emails.' While others say, 'Team chats are nothing more than a distraction.'
Wait a minute. What should teams use after all? Emails or instant messaging?
The truth is, use of emails is only increasing. They're still a crucial part of team communication. At the same time, emails are often cumbersome and overwhelming. They're far from the ideal solution for truly productive team communication. This is where team messengers come in, with significant benefits for team productivity and collaboration.
Now let's take a closer look at the pros and cons of emails and instant messaging to choose the best way to optimize team communication.
Pros and cons of instant messaging
The email vs instant messaging debate is hot. It's claimed that email lends itself towards business communication, whereas team messengers are generally considered suitable only for informal messaging.
Although instant messaging is a relative newcomer in the team communication niche, team chats have already achieved great popularity. There's no mystery as to why — messengers are fast, responsive, and easy to use. They provide users with right-in-the-moment responses, file sharing, and collaboration on the fly. The truth is, nowadays team chats are much more than just messaging apps.
But, let's dive a bit deeper into the advantages and disadvantages of instant messaging when it comes to team productivity. The pros include the following:
First and foremost, team chats are instant. That means messages are received immediately whenever the recipient is online.
In addition, instant messaging is more responsive. Let's face the truth: teammates are more likely to reply immediately via chat.
Instant messaging is brief and to the point due to the informal and casual chat format. When using team chats, you can forget about all those 'Yours sincerely' or 'Best regards' and speak freely.
Some team messaging apps feature the so-called 'read status' for messages. So, you always know if your message has been read.
Notifications ensure that the recipient won't miss out on your message (unless they mute or ignore the alerts ;-))
Thanks to numerous integrations, chats are perfect for team collaboration and productivity. Team messengers can be integrated with hundreds of third-party platforms, from CRM to project management tools, and can notify stakeholders when there is an update.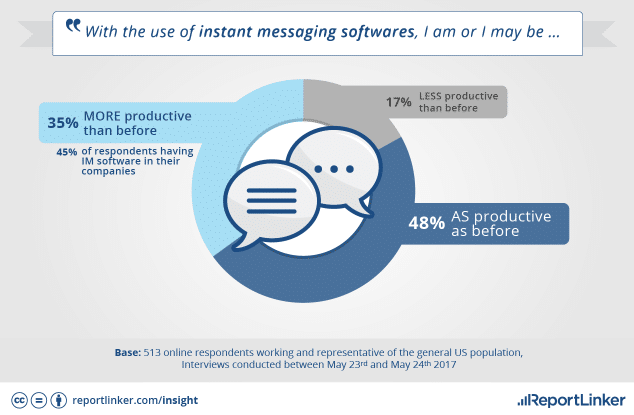 Team chats go beyond text messaging and feature video meetings and audio calls.
Team chats streamline file collaboration because they keep all the needed documents at the user's fingertips.
Team chats are closed systems. If you use Skype, Viber, or WhatsApp to communicate with your teammates, there's always the chance to be distracted by a meme from your best friend or by a sticker from your mom.
Yes, team messengers are great. But to keep this article unbiased, there are a few possible disadvantages of instant messaging for you to consider:
Unlike email, it's impossible to ignore the endless notifications. On the contrary, if you turn alerts off, you may miss out on an important message. Too many discussions, too many chats, too many spams in #All channels. As a result, most employees turn notifications off. Make it super easy for users to manage their notification preferences.
Team chats are closed systems as we've mentioned above. In this case, that means the following: if you need to communicate with new business partners, temporary employees, or anyone who is not a part of your team, you will have to make sure that your team chat offers the option to invite guests. Otherwise, you will need to use emails.
Lack of archiving is a huge drawback of team chats. Some apps save your message history only if you've adopted a paid version of the app.
Security issues. Most team chats aren't too secure because they are on public networks. However, some chats have better security protocols than others. What's more, there are even encrypted team chats on the market.
Team messengers are an ineffective tool for mass communication. Instant messaging is a good place for communication between two people or very small groups. Beyond that, it can be hard for everyone to keep up with the topic when dozens of voices sound together.
Team chats are usually less accessible than emails. When it comes to using a team chat, a user needs to install software, create an account, and get familiar with a new tool. Of course, nowadays most instant messengers are easy-to-use and feature a user-friendly interface, but emails will always be easier to comprehend.
To sum this section up, team chats may not be the place to have formal conversations. However, instant messaging is ideal for all other internal communication. With the help of instant messaging apps, teammates can communicate quickly and seamlessly.
Pros and cons of team communication via email
The truth is, teams usually need a variety of communication channels for different occasions. While team chats provide users with real-time collaborative conversations, emails, the true veterans of team communication, are accessible and great for archiving purposes and long-form messages, especially to multiple recipients. At the same time, emails lose with regards to the speed of communication and are vulnerable to junk and spam mail.
Now let's dot the 'i' and discover all the pros and cons of email communication.
Emails are great when you need:
Easy access. Nowadays, everyone has an email account. What's more, most email providers are free, so anyone with a laptop or smartphone can use their emails to contact any other person regardless of the provider.
Popular and easy-to-use medium. Everyone is familiar with emails, from baby boomers to millennials. Although there is a whole range of great team messengers on the market, email is going nowhere.

Archiving. Emails allow you to easily archive previous messages, threads, and attachments. As a result, all your crucial conversations and documents are safe and recorded. Emails are great for archiving communications, which can be important in a business setting.
Inclusiveness. Communicate with prospects and potential partners who don't want to, or are unable to, install your team chat application.
Group messages. Emails and mass communication allows you to send a single email to a large number of people. Each recipient can then participate in the thread.
What about the disadvantages of emails? Here they come!
Emails tend to be inefficient for team engagement and collaboration because they lack numerous useful integrations and automations.
Speed of communication. Since emails are asynchronous, an email conversation can take hours or more, purely because people don't check their inboxes constantly. The same conversation on a messenger would take a few seconds. What's more, sending and reading emails takes much longer than doing the same on a team chat.
Communication via emails can be chaotic. It's difficult to move between different contexts and threads and not get lost when literally everything is located in your inbox.
Spam. The statistic shows that the average worker receives more than 120 emails a day. 60 percent of these will contain spam. Yes, spam filters are getting better every day, but billions of spam messages can seriously impact team productivity. You also need to add in the dozens of regular transactional emails you get from the services you've signed up for.

Emails take far too much time. Think about it: researchers discovered that you check your inbox about 15 times per day and spend more than 3 hours every day checking and writing emails at work. Here you can calculate how much time emails cost you and get some more useful ideas on how to spend your time instead of reading and answering emails.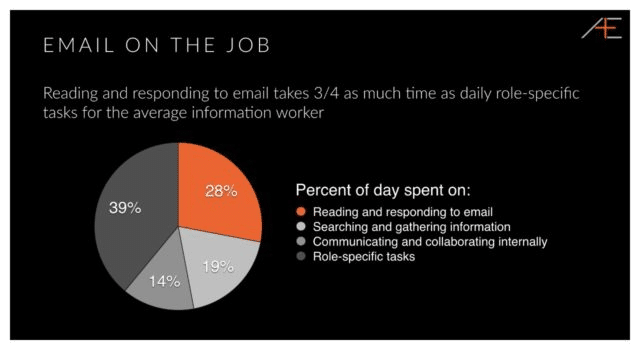 Malware. Often emails contain various attachments and links, and sometimes these attachments and links contain malware and viruses.
Summing up this section, emails have a higher level of formality than team messengers, they are asynchronous, they make it difficult to switch between contexts and it takes much more time to read and send messages via email. It's not good or bad. Just remember that emails may be useless for sending a casual reminder or asking a quick question. Nevertheless, emails are a great choice when it comes to setting up an interview, sending a contract, and making first contact with a new business partner.
Tools to enhance your instant communication
Today the instant messaging market offers a sea of tools for you to consider: team chat, video and call conference tools, etc. How do you choose the best option? Luckily, the majority of apps offer a free trial period so you can easily evaluate their value for your company before purchasing.
When it comes to video conferencing tools, you may expect to see Zoom or Skype listed in this section. However, Zoom turned out to be insecure. On the other hand, Skype fails constantly, and you end up without your message history or experience weak video and audio quality.
Considering that, let's take a look at a new-born multi-platform video conferencing tool called Jitsi Meet. It's secure, full-featured, and open-source. In other words, this app is completely free. Here you can create video calls with an unlimited number of members. What's more, there's no need to create an account, so you can start a video call in one click.


If your team needs more comprehensive communication functionality and a single hub for shared knowledge, you'll definitely need a team messenger. Among the most favored options, you can find Slack and its competitors, Yammer, Chanty, Flock, etc.
Tools to enhance email communication
Although nobody likes to dig through endless email threads, let's face it – we can't avoid using emails at work. Instant communication may have had an advantage with an option to unsend messages in the past, today a sender can unsend emails too with the best following options. And fortunately, there are many email management tools to keep the email workflow (both internal and external ones) productive and streamlined. Howe
Here is a list of tools that allow you to make your business communication truly productive:
SaneBox is an email service that works with your existing email account. The tool filters out unimportant messages into different folders that you can check from time to time. SaneBox offers many excellent features to snooze emails, track emails without reply, etc. Pricing plans start from $7 per user per month.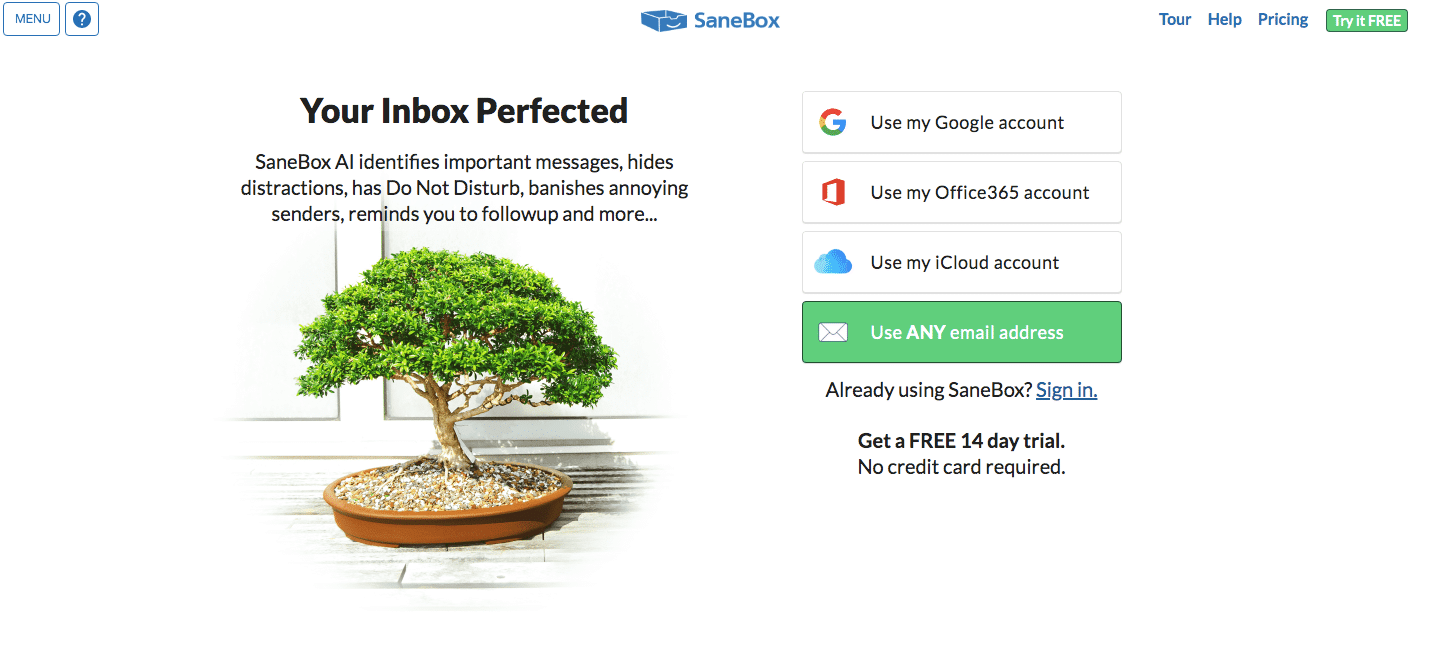 Unroll.me cleans up your inbox. This tool allows you to instantly see a list of all your subscription emails and unsubscribe easily from whatever you don't want – all with one swipe. The good news is that Unroll.me is absolutely free.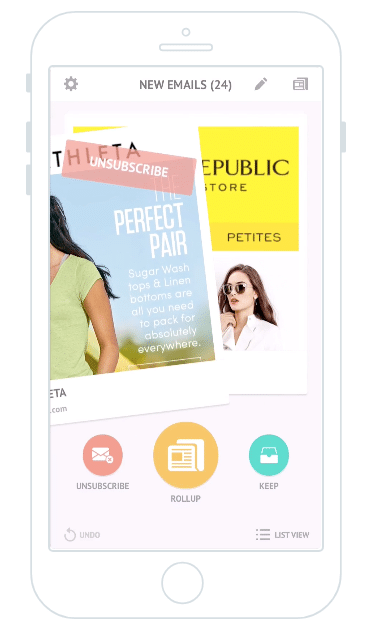 FollowUpThen is a simple, flexible email address that can be used with any email system on any device. This tool probably provides the simplest way to schedule an email reminder. For instance, you can place '3days@followupthen.com' in the 'bcc' field and get a follow-up three days later. (Your recipients see no trace of your reminder.)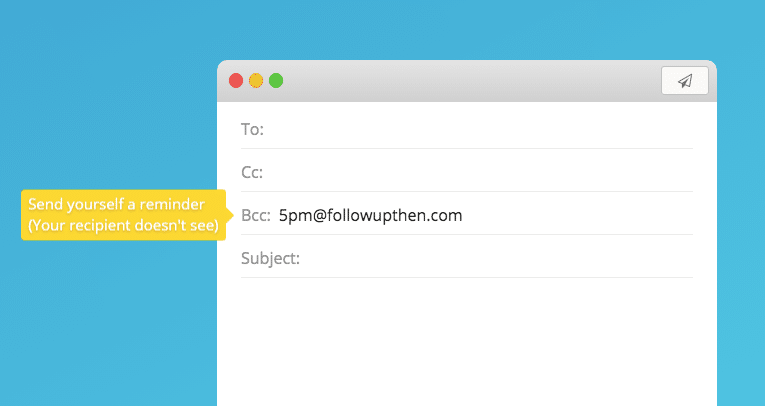 Sordt transforms any Gmail inbox into a dynamic Kanban workspace that boosts productivity and simplifies workflows.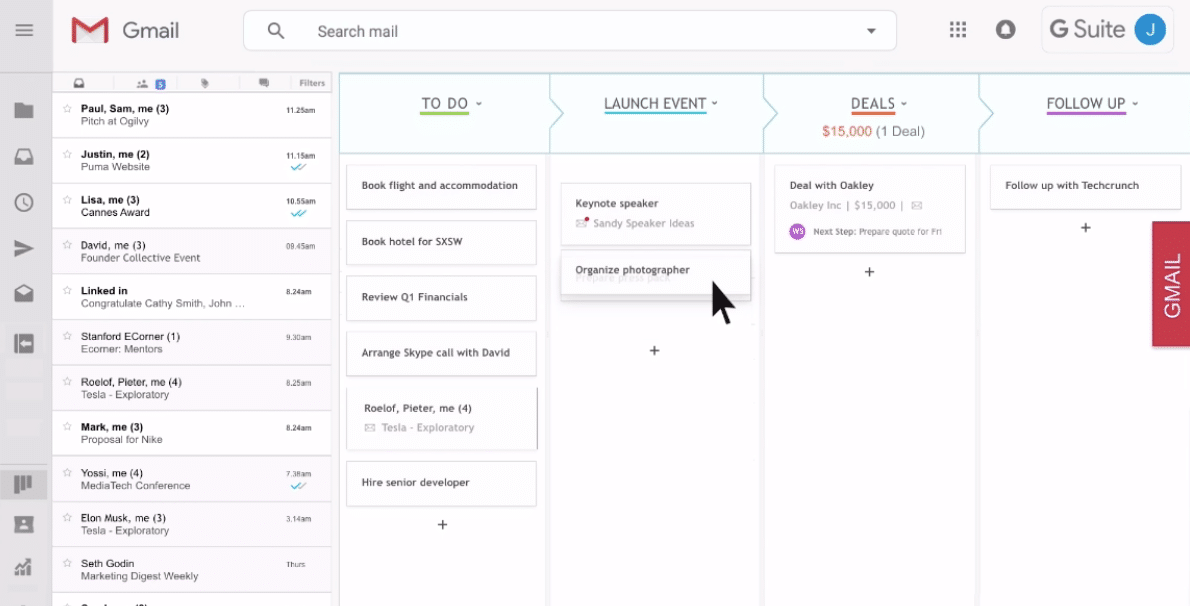 Checker Plus for Gmail allows you to get notifications, read, listen to, or delete emails without opening Gmail, and easily manage multiple accounts.
Drag is a handy and unique Chrome extension that turns your team's Gmail inboxes into one project management tool. Having installed Drag, you will transform your Gmail account into a Kanban board and can simply drag and drop emails to different boards. In addition to a free plan, Drag offers a premium tier that costs $15 per user per month or $99 per company per month.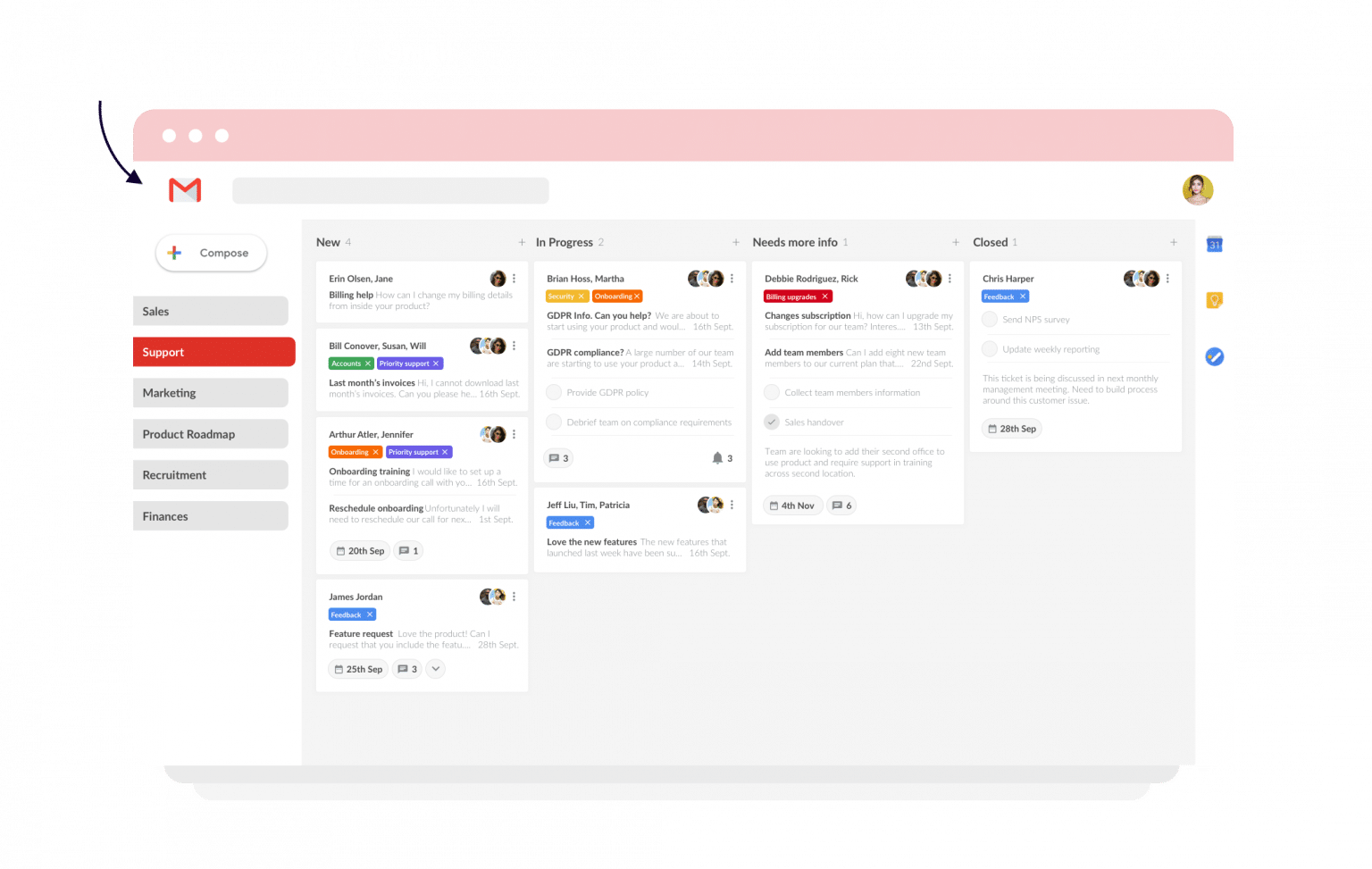 Wrapping up
Since team communication is a complex phenomenon, none of the methods that empower communication can be overlooked. Considering that, don't be in a hurry to get rid of some communication channels, and don't believe marketing tricks like 'X is an email killer'.
The reality is that different team communication channels serve specific areas of your business. There are many powerful tools which can enhance instant and email communications, and can be a productive addition to any company workflow.
If you need a quick as a flash response, drop a line to your teammate via a team chat.
If you need a higher level of formality or want to contact a new business partner, compose an email.
If you lack order in your follow-up process and inbox, choose and adopt an email management software.