We've been hearing that email is supposed to die off as a communication channel since 2007. But we are still actively using it, and are even earning profit with its help in 2020. It is no coincidence that thousands of email-related products have been built within the last ten years. The majority of them failed, as 90% of startups do, but some of them have become popular and profitable businesses. Today we have decided to review a few interesting startup products from the world of email.
Email clients and platforms
Apple Mail, Gmail, and Outlook own 83% of the email client market share and have barely lost popularity over time. There have been a few new email clients released recently, but they haven't yet gained high status. However, two completely new email clients have been launched, each claiming to revolutionize the email industry.
Superhuman raised $33 million of investment in the summer of 2019. According to its name, the product makes you a superhuman, relieved of email-related problems.
Its founder, Rahul Vohra, already has experience in building successful email-related products. Previously, he created Rapportive, a Gmail add-on that displays social media information about your contacts in real-time. Rapportive was acquired by LinkedIn in 2012 for $15 million. The majority of Linkedin users know it as "Sales Navigator for Gmail". However, the service has been sunset at the beginning of 2020 due to low adoption.
Superhuman is a far more ambitious project. It claims to be the fastest email client in the world, and its website states that it is visually gorgeous.
Superhuman is positioned as a luxury email client. What is so special about it? It is promised to be super-fast, work offline, include the feature to undo sent messages, and show when recipients read your emails (similar to instant messaging services). However, you won't find the familiar list of features or tech capabilities on the website.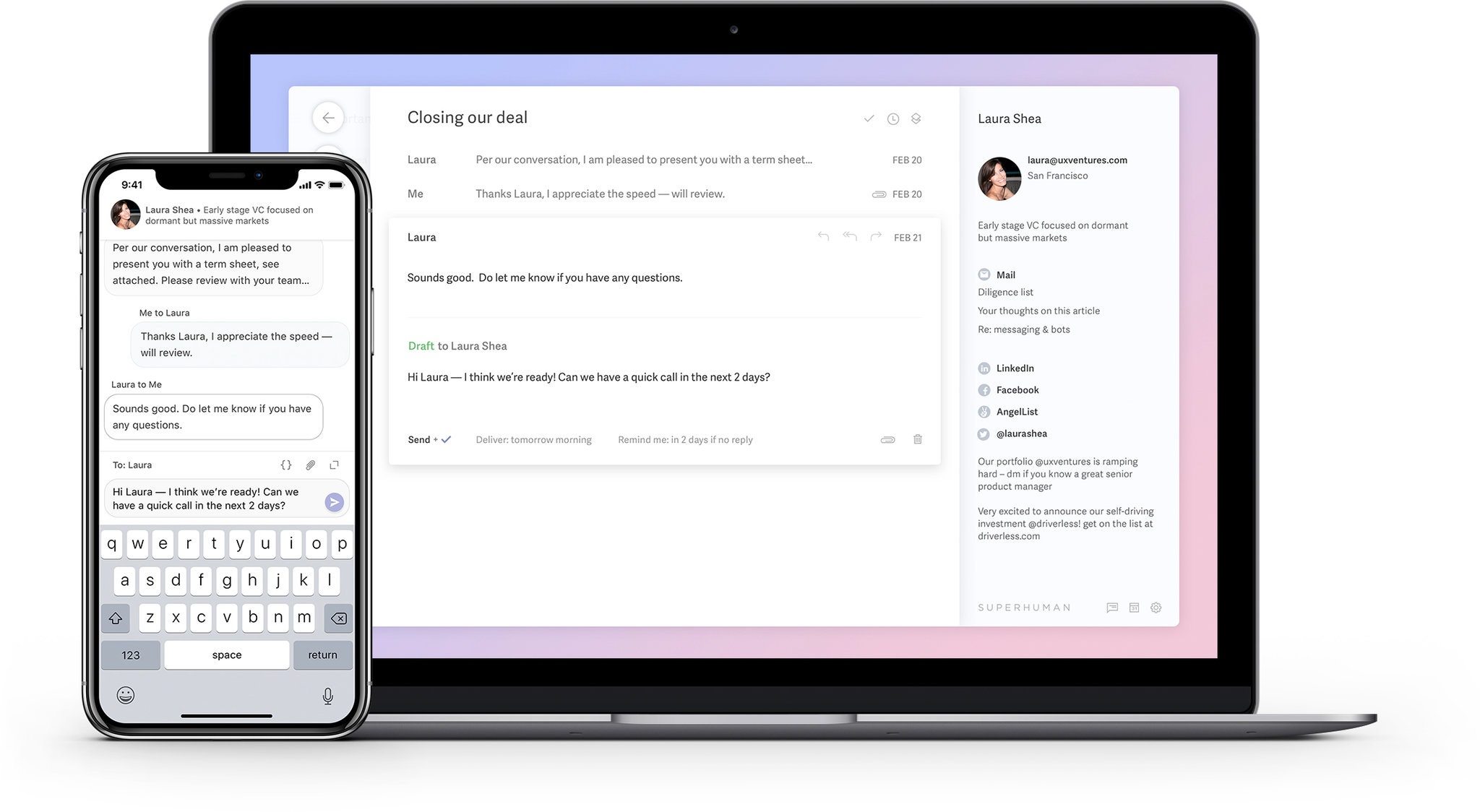 The marketing strategy is quite provocative, indeed. You are not offered to quickly and easily start a free trial — you can only request access or be invited by another user, without any information about pricing on the website. This puts you on a waitlist. If your request is accepted, you will further discover that Superhero supports Gmail and G-Suite accounts only. In fact, it is a Chrome extension on top of Gmail. In addition, there is a desktop app for Mac users. And then comes the price: $30 per month (for one user).
Superhuman is also known for its unique onboarding flow. First, you have to complete a detailed questionnaire about your needs and purposes for usage. After that, you are required to have a call with their specialist that is actually a product demo.
After all that, there has been a lot of hype about Superhuman. You can find many reviews, blog posts, and tweets that are quite contradictory. What is the truth about it? Will will find out in a few years.
Hey is another brand new email service which is often compared with Superhuman. It is an email platform that offers a different email experience. One of its specialties is its domain name, hey.com — which means it can offer the shortest email addresses.
Hey is built by Basecamp, and its founder and CEO Jason Fried struggled with buying this domain.
As a result, they have released an email provider that is focused on your privacy. Even its inbox is called Imbox, standing for "important and immediate information". In Hey, you can approve only senders that you wish to receive emails from. Other available categories include "Paper Trailer" for invoices or receipts, and "The Feed" for newsletters, for example.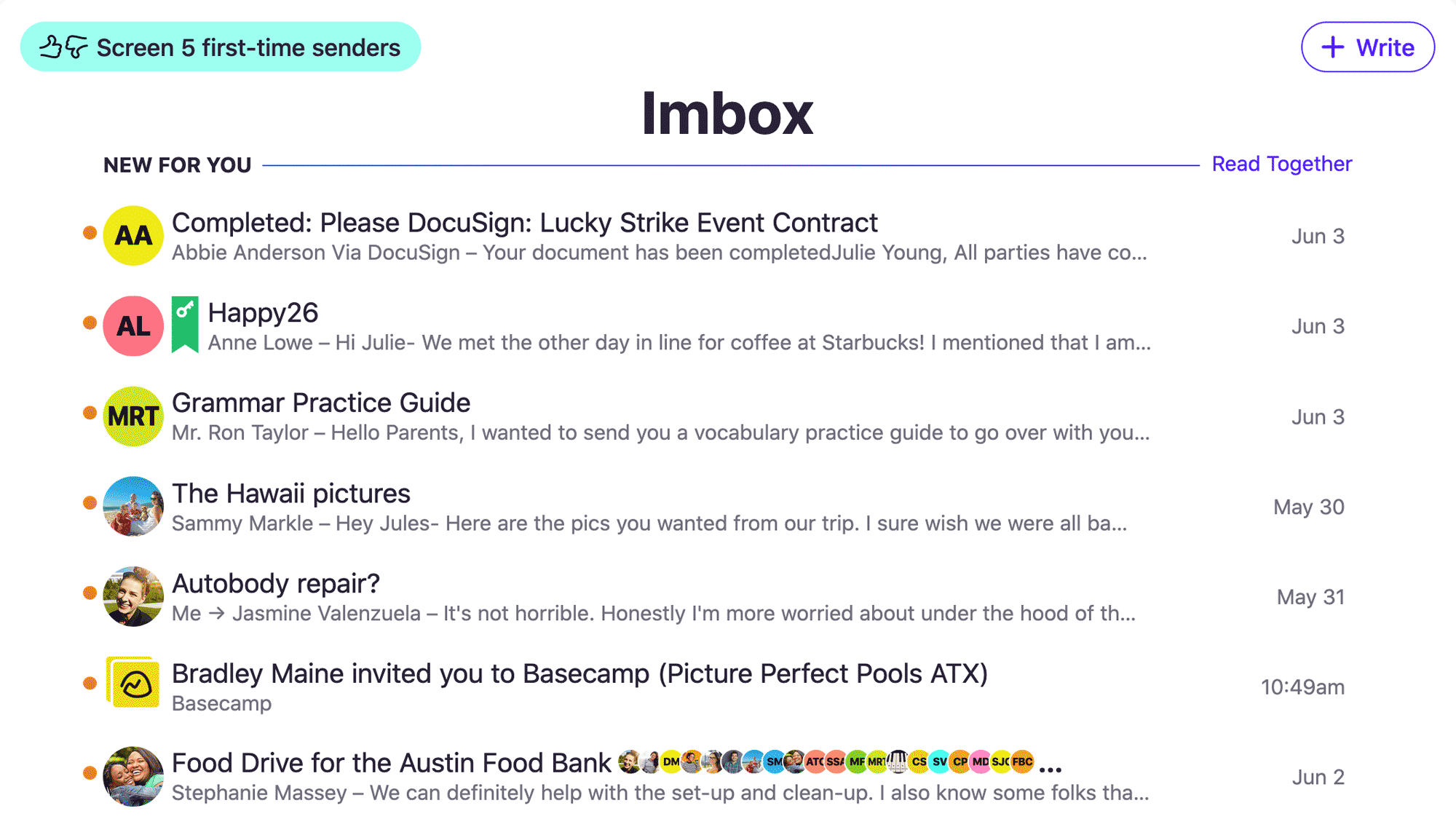 Hey was launched as an invite-only service as well, but quickly went public. Now it's available for everyone for personal use at $99/year. An Enterprise plan is scheduled for release by the end of 2020.
Hey has no dependencies, and you can reach it through their website, or via Android or iOS apps. In the beginning, there was a big story about blocking Hey updates on the Apple App Store related to billing. Now this is all resolved but you still can read the full story on the Hey website.
There are many nice features such as file viewers and the ability to send large files via emails, "reply later" sorting, making notes to yourself, etc. What is really special about it, however, is that Hey blocks tracking pixels, calling it "email spy tracking". In addition, one of Hey's main purposes is to let you receive fewer emails. Will it be able to threaten email marketing? We will see.
Email marketing and transactional email
With so many email marketing and sending platforms already present on the market, there are more and more new products launched. Marketing automation and CRM tools seem to be on the rise.
Sendlane is an email marketing and automation service for e-commerce. It was founded by Jimmy Kim in 2013 when he was a COO of a retail e-commerce company. Kim was already experienced in digital marketing, and passionate about emails and automation. Then, Sendlane was aimed to solve internal tasks.
In 2015, Sendlane was released as a public SaaS product, but still remained a side project for Kim. In 2017, he put aside other businesses to focus on Sendlane. As a result, it raised $3 million in December 2018. What makes Sendlane different from other startups is that at the moment of funding, it had already been generating $3 million ARR.
Sendlane is listed on the Inc. Best Workplaces 2019 prestige ranking. The team is fully based in San Diego, CA.
The product specialty is to be super-simple for a user and deliver advanced personalization for its customers. It offers a suite of tools including email and SMS marketing, building funnels and behavior-based automation, tracking beacons, intelligent pop-ups, multivariate testing options, powerful analytics, and more. Sendlane can be easily integrated with over 1,400 popular services.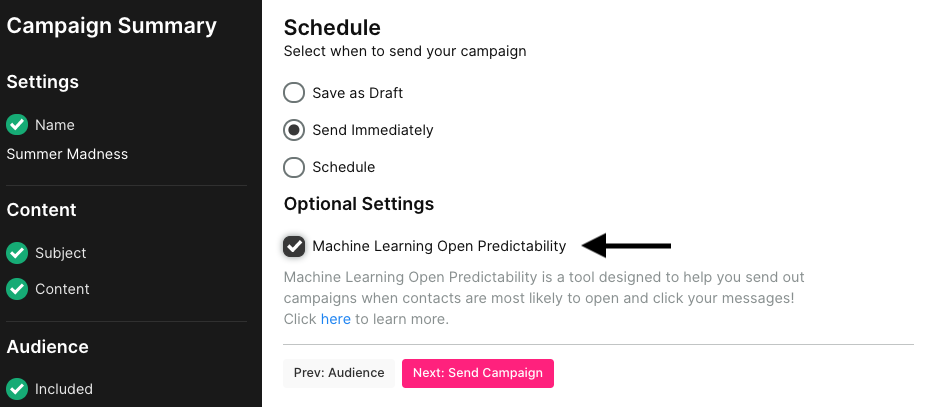 Sendlane boasts its lightning-fast 24/7 support, with an average response time of two minutes.
Sendlane and Jimmy Kim also create lots of educational content, including a weekly podcast and the e-Commerce Email Academy — an email marketing course.
Dyspatch is an email production platform for enterprise organizations. It actually started in 2013 with Sendwithus, a transactional template management system for small businesses. Sendwithus raised $5 million of investments in November 2017. Rahul Vohra, a founder of Superhuman who we have previously mentioned, invested in this product as well.
Having achieved significant growth and a number of requests from the enterprise companies including Microsoft, Sendwithus announced a name change to Dyspatch in April 2019. Not only the name changed: Dyspatch was a newly-released enterprise email content platform provider.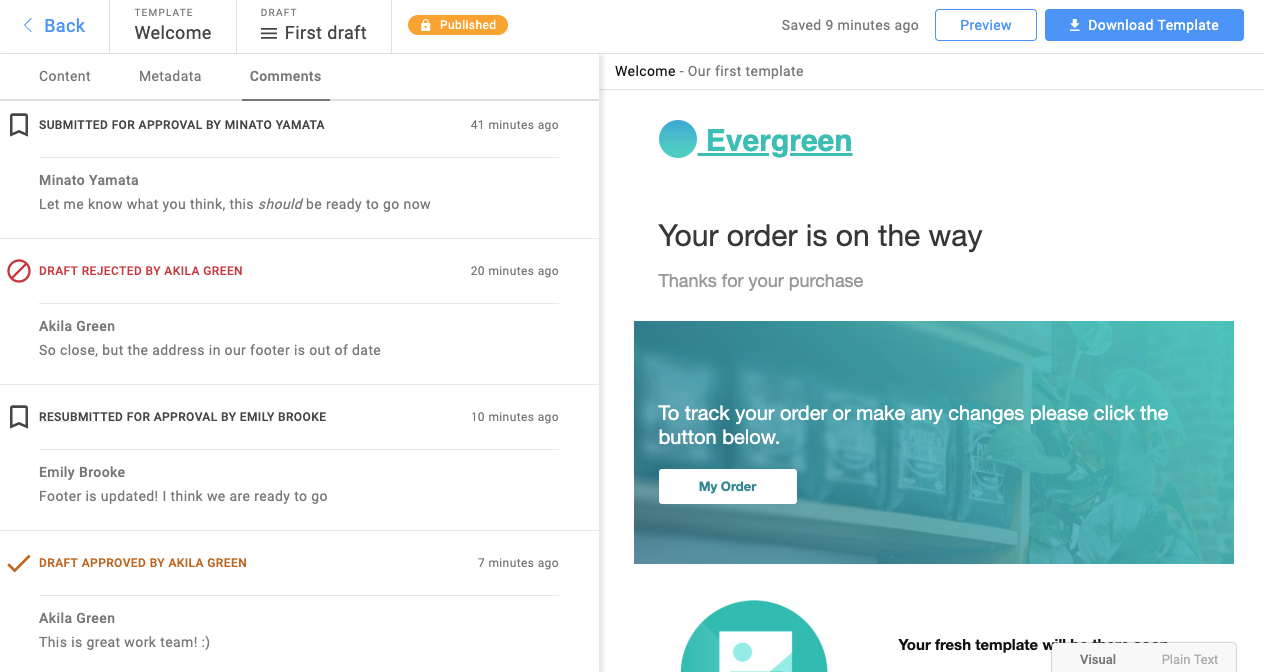 Now, Dyspatch offers two products: Dyspatch, an email production platform for enterprise organizations, and Sendwithus, a transactional email template management tool for small businesses.
Iterable is a growth marketing platform that features email marketing, mobile messaging, and workflow management. It has raised the highest amount of investments on our list — $150.2 million between 2014-2019.
Iterable was founded in 2013 by Justin Zhu, who previously designed the user growth systems at Twitter; and Andrew Boni, who was working on AdSense at Google.
Iterable is focused on multichannel marketing and large companies with a high volume of email. The platform enables building highly-personalized experiences for each of your customers based on the data you are able to collect and integrate from other sources.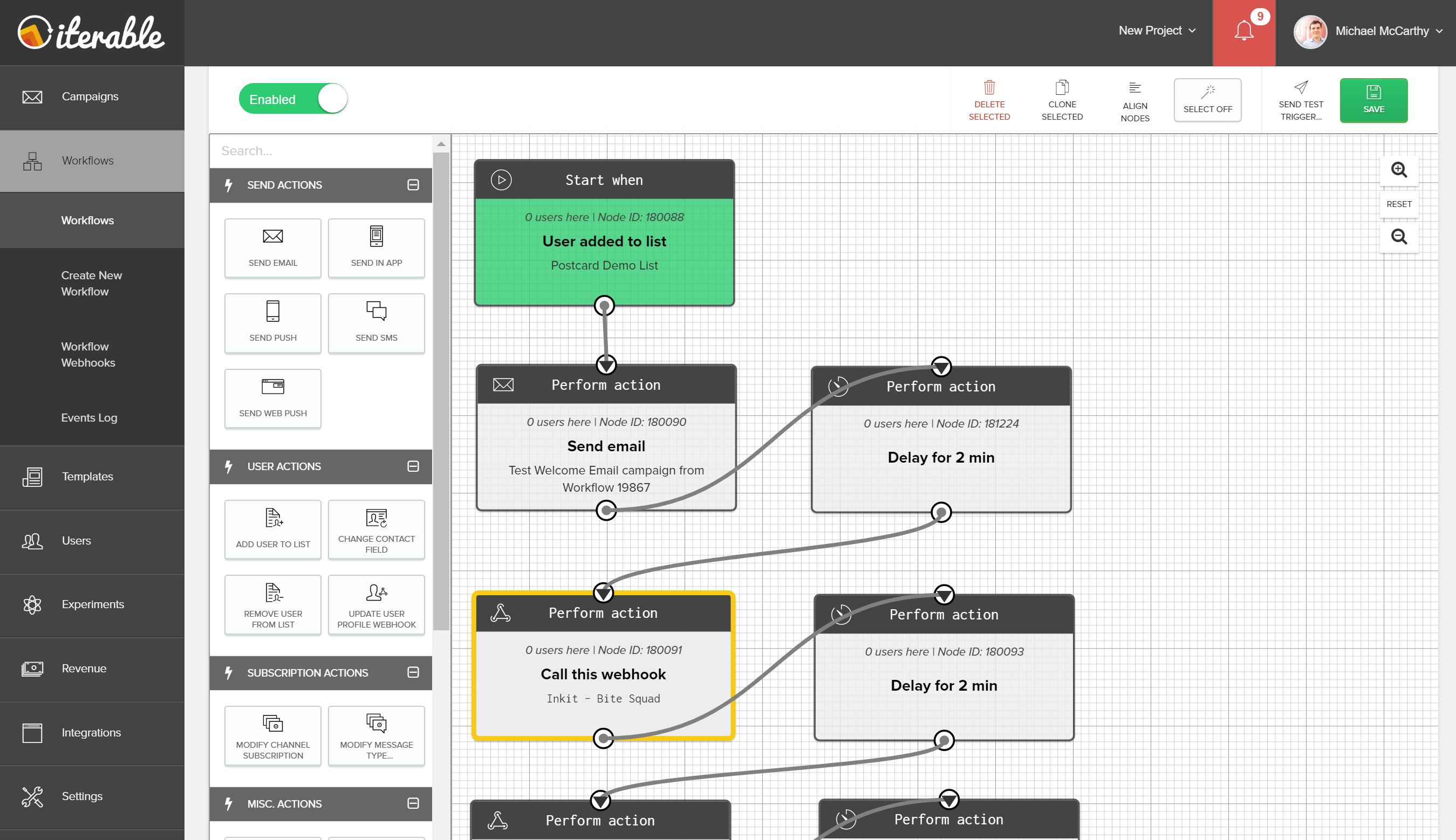 Iterable has been holding an Activate annual signature conference on growth marketing since 2018. The event has been attended and supported by leading brands such as Adidas, Amplitude, Google, Netflix, Sparkpost, and others.
Other interesting services
Last but not least, we'd like to mention a few other interesting email-related startups here.
Parry Malm, Neil Yager Ph.D., and Victoria Peppiatt founded Phrasee in February 2015. It is an AI-powered copywriting solution for digital campaigns. It can be used for emails, push notifications, Facebook and Instagram ads, as well as landing pages.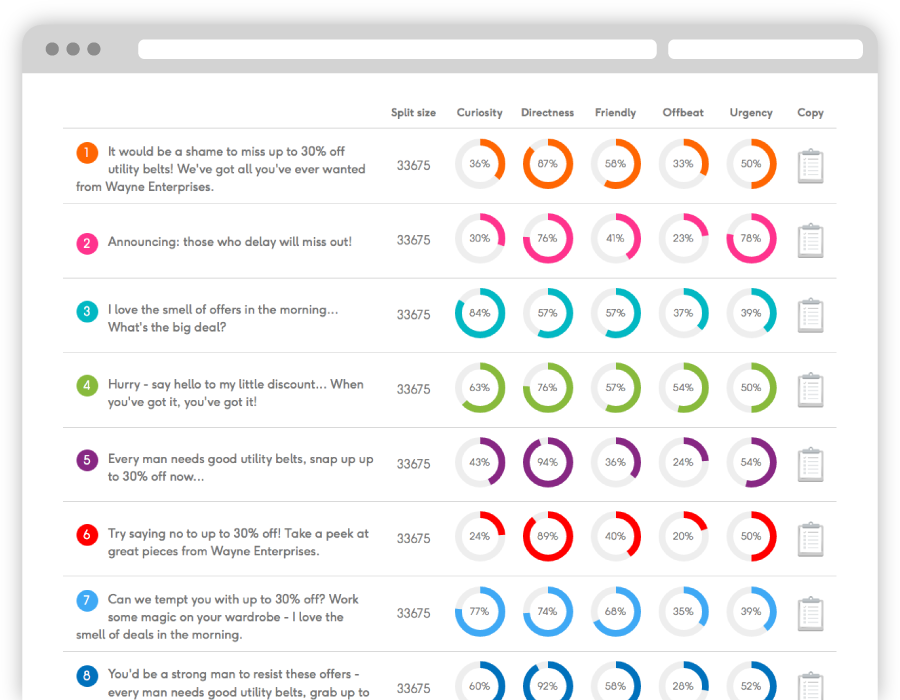 Phrasee uses natural language processing algorithms. The produced copy sounds like a human, aligned with a brand voice and tone. The solution is designed for big brands and already has eBay and Groupon among their clients.
Phrasee pricing is not publicly available. To get an estimate, you must schedule a demo, and then receive an offer tailored to your needs.
From 2016 to 2018, Phrasee raised $5 million in funding.
Tessian is a Human Security Layer platform for emails. It offers a suite of products for preventing phishing, data loss, and data exfiltration. With the help of machine learning, it is also able to assess emails sent to the wrong people.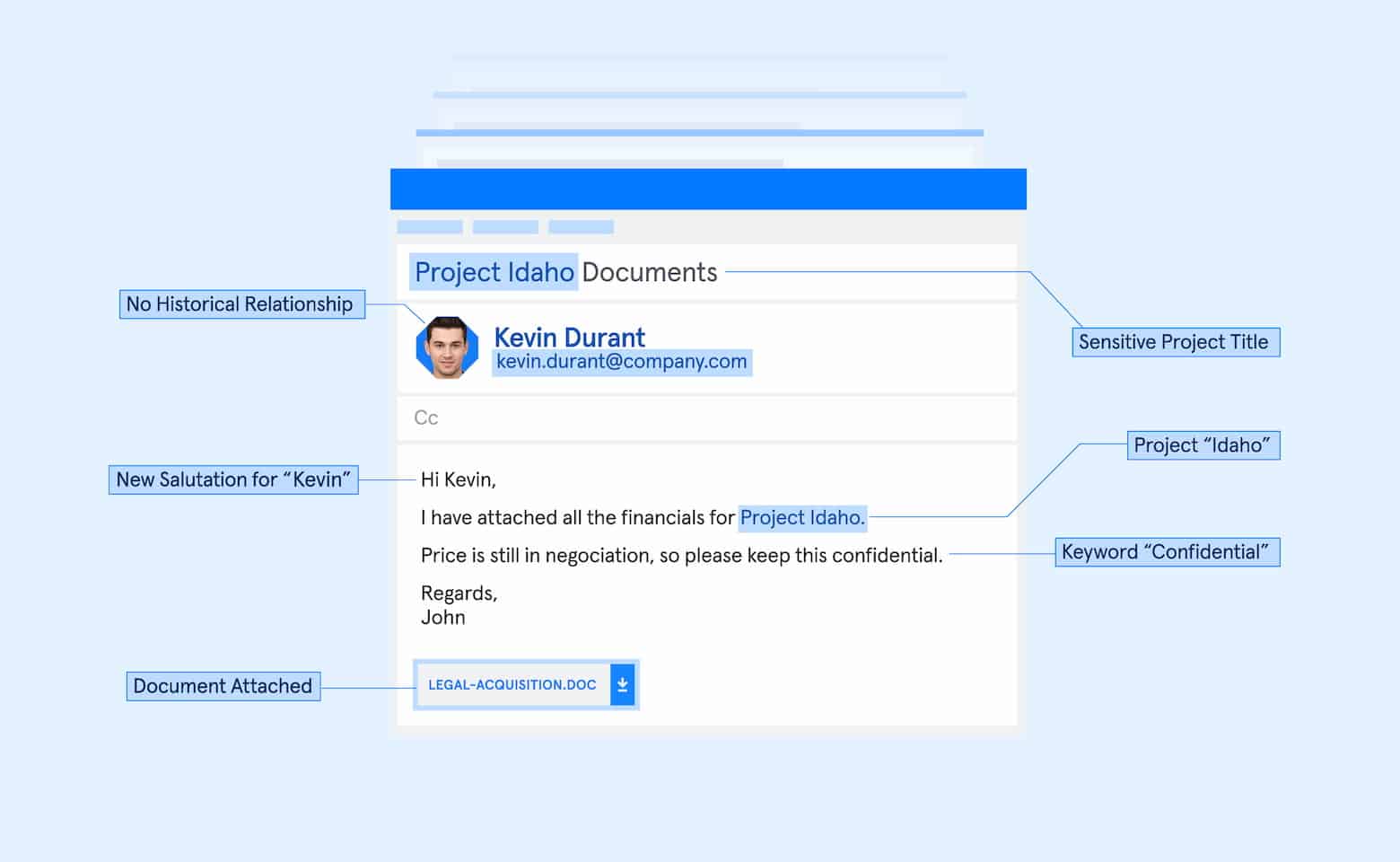 It was founded by Tim Sadler, Ed Bishop, and Tom Adams, who studied engineering together at the Imperial College and then moved to the banking industry.
Tessian has raised $60 million in total from 2014 to 2019. It was funded by Accel, Balderton, and Sequoia (among others) companies that also invested in Slack, Dropbox, and Stripe.
Kickbox is an email verification tool built for both marketers and developers. It was founded by Dan Stevens, who previously was the CEO of Send Technology, an email security company. It is now a part of J2 Global.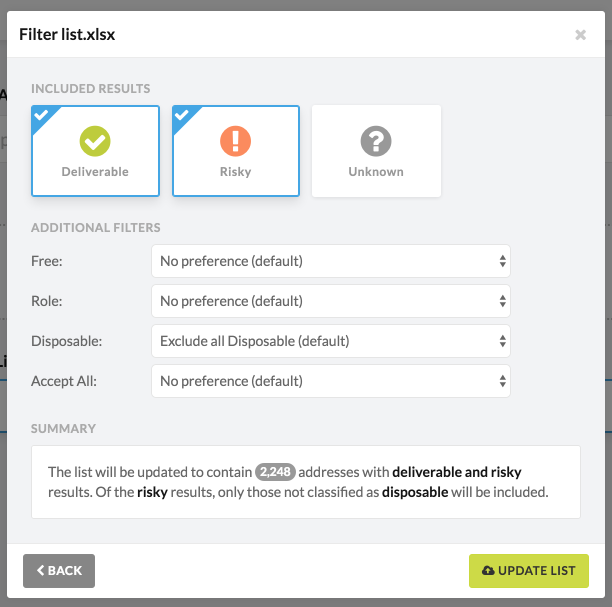 Kickbox has been growing successfully, and has a number of integrations with the most popular email marketing tools. In August 2020, it was also acquired by J2 Global for an undisclosed amount.
Bottom line
We have gathered a few inspiring stories about the email-related startups and their founders. It was pretty difficult to choose which to include as there are hundreds of newly created interesting companies and products. Virtru and Paubox for secure emails, Zendit for conversational emails, Palabra for automated email responses, Really Good Emails for email templates; communication platforms such as Gusto and MixMax — this list could have been endless.
Now, when the world is going through digital transformation, it is especially interesting to watch such products evolving. Will they be able to revolutionize the email world? No one knows for sure, but the technologies and principles they use are bringing emails to the next level.