Email development is a niche technical skill that is not always readily available for hire. A flawless email with the right design can attract better leads and make your marketing efforts way more effective.
It also takes an adequate level of technical expertise to make the email templates picture perfect, deploy emails at the right time, and understand what makes a customer click. Hence why you need the right talent and a dedicated email developer to help you get your emails built and deployed on time with no space for errors.
Here is a short write-up on how an email developer can be an asset to your team and how you can hire the right one.
What is an Email Developer?
Email developers are skilled professionals who can develop highly specialized and custom email templates from scratch. They can also integrate the developed email templates into your ESP (email service provider) and make sure they are rendered with pixel perfection on all device platforms and mobile clients.
While you may have a separate marketing team to decide the content and what goes into your emails and newsletters, not all of them can have the technical expertise and domain knowledge to convert the design templates into accurate and matching email templates.
Most often, businesses end with a sloppy email template that fails to capture the marketing message and thus proves inefficient. Email developers help you craft perfect email templates and designs that will deliver the intended results.
What Business Problems Can Be Solved with the Help of Email Developers?
First of all, let's have a look at a few stats:
All these stats, coupled with a huge ROI, make email marketing a constant staple of every organization's marketing strategy. When something has the potential to be great, you have to give it the best of your resources to reap all the possible benefits. This is why email marketing should be leveraged to the best of its capabilities with the help of templates.
There are many reasons having a well-designed email template works:
Presents information in a clear, concise, and easy to read manner.
Avoids the need for downloading images to view the message as many people may forgo looking at the email if they have to download a file.
Lightweight and loads faster.
Responsive and can render well on mobile devices.
Helps increase the open rate, click-through rate, leads, and website traffic.
Makes it easier to create anchor texts.
Allows for better branding.
Allows customizing each part of the email as required.
Helps with easy tracking of the email campaign.
A well-designed email design is most often made into a graphics file that needs to be translated to an HTML template that can be sent over the mail service. When this task is not done correctly, you lose out on the advantages mentioned above. It takes excellent skills and an eye for detail to convert PSD components to an HTML template.
Email developers help you achieve this and make sure your email campaigns perform to their best potential. They can help you create emails faster, minimize time delays, and help you reach your campaign goals. On the chart below, you can see some of the main activities marketing managers find useful in their email marketing campaigns.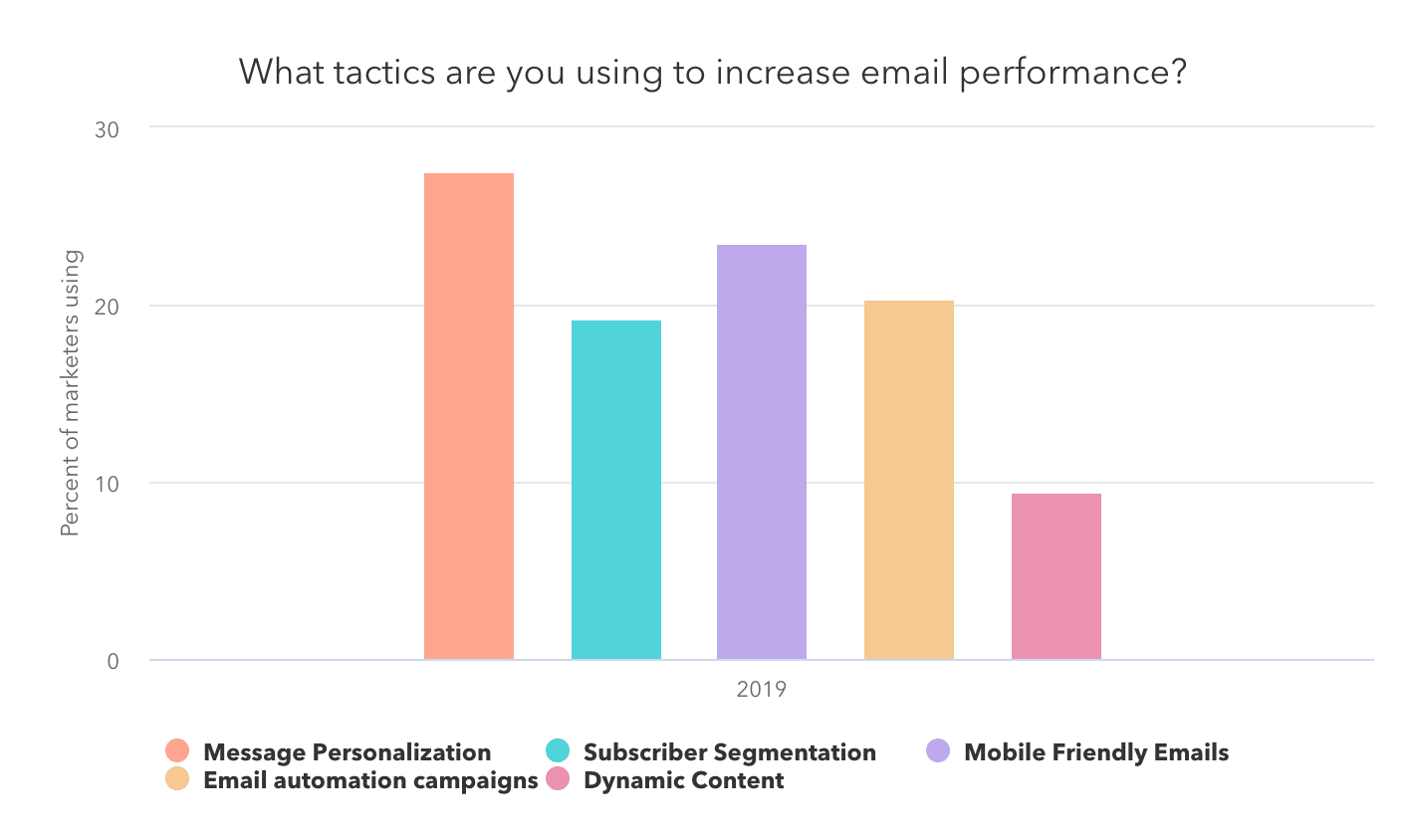 In particular, email marketing is of great help if you are an e-commerce company that is frequently rolling out new offers and discounts. This applies to businesses that typically operate offline as well (i.e. your wholesale e-commerce platform will definitely still need to notify clients and partners of new arrivals or bulk promos). You may also need it to send subscriber emails, registration notifications, and so on. A range of your marketing activities that enhance customer experience may need perfectly designed emails, and this is the reason that email developers are in high demand these days.
Qualities You Should Be Looking for When Trying to Hire an Email Development Partner
Portfolio
Check out their portfolio to evaluate their skills, quality of previous work, and possibly their work style to see whether they will match your organization's needs and requirements.
Services Offered
When hiring email developers, it is essential to know the extent of their services, whether additional services such as email marketing consultation, design guidance, and so on are also included, and see whether they suit your needs.
Technology
Get to know about their technology preferences and whether they are up to date on the latest standards and technology.
Quality Control
Look at their competencies and their process related to testing and the quality standards they follow.
Pros and Cons of Having a Dedicated Email Developer
Hiring developers to handle your emails lets you stay ahead of the technology curve and gives you an edge over your competition. Your email templates will be up to date, compliant with the latest technologies and standards, and ensure maximum reach and visibility.
Pros
Efficient and reliable HTML email templates that are error free and picture-perfect. You will get reusable templates that will save you a lot of time in your upcoming campaigns. Your templates will be compliant with the W3C validation and have a high-quality retina-ready display with perfect coding that will help you build a better brand image.
Dedicated development enables you to develop templates that are responsive and adaptable to all of your crucial consumer devices, and thus provide a better coverage.
You get better opportunities to include marketing applications and custom operations as part of your emails. Custom functionality can be easily added at an affordable rate.
Better coding and use of the latest technologies are bound to give you guaranteed results.
Cons
Can be time-consuming to kick off as the initial establishment of communication between the marketing team and the email developed can take some time.
While hiring an email developer can be cost-effective in the long term, it can be an additional cost that may not be necessary for short-term projects. Dedicated email developers can be leveraged to create long-term reusable email templates and further updates, customizations, and enhancements. But if you were to hire email developers for a short-term project, this may not pay off.
If your specifications are not fixed and do not need customizations, dedicated email developers may not be necessary.
Businesses That Need and Don't Need a Dedicated Email Developer
As mentioned earlier, dedicated developers may not be necessary if your project needs do not demand them. If your ROI calculations do not match up to the costs you spend on development, then you can defer hiring dedicated developers until it becomes a necessity. Conversely, for some businesses, it's better to invest in email marketing as it can become one of the major sources of getting clients.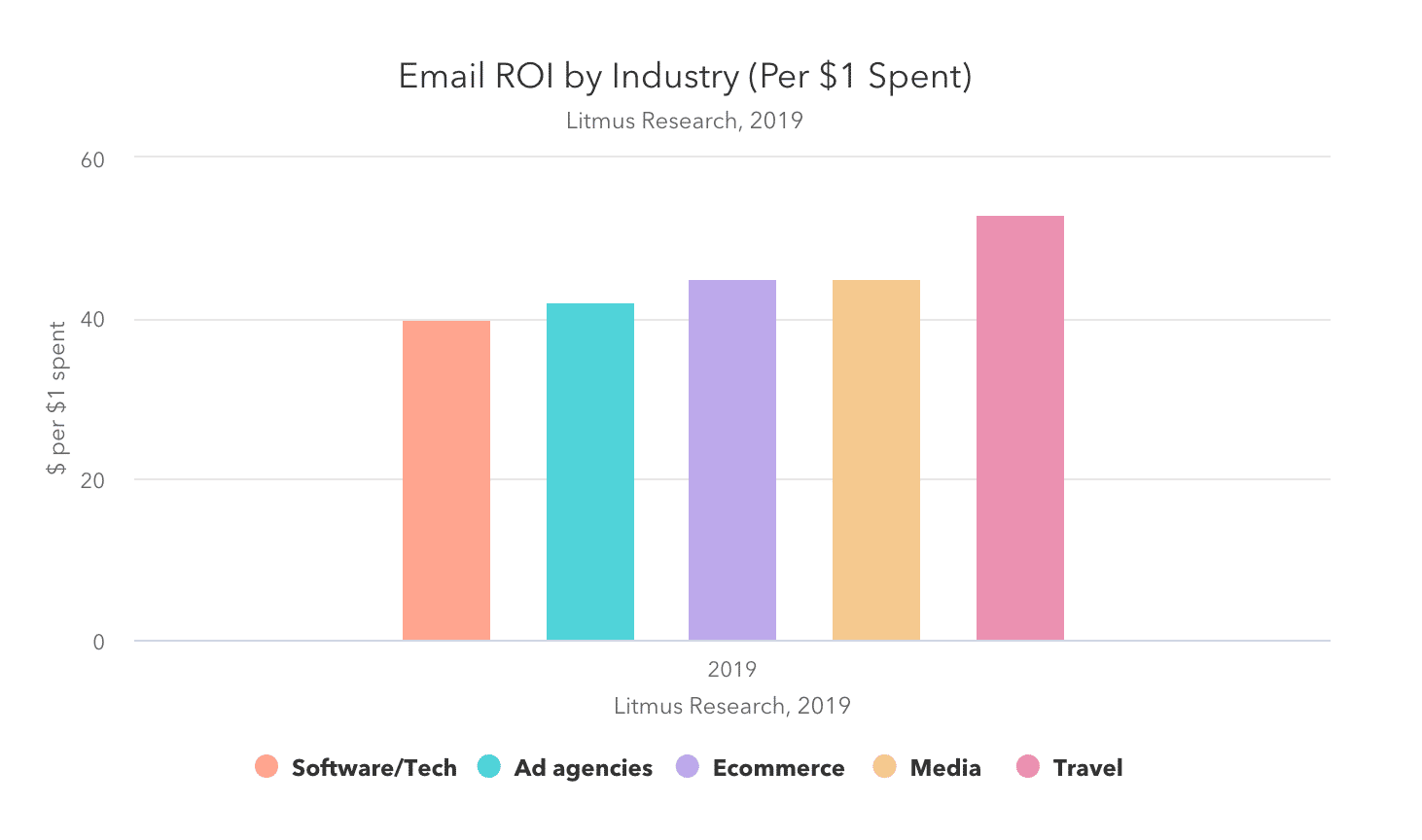 Companies that run minimal email campaigns and customized campaigns may also opt out of hiring a dedicated email developer.
Also, if you only have short-term tasks, it's always better to hire a freelancer or email development contractor than hiring a dedicated in-house developer because recruiting and onboarding costs of the latter can make this not cost-effective for your business.
Where to Find an Email Developer
You can hire dedicated developers in many ways. Depending on your project duration, budget, and time allocations, you can try to hire developers in house, make use of an outsourcing partner, or hire freelancers.
In-House Hiring
When hiring in house, you can scout for talents on various job boards, and at tech conventions and events such as hackathons and conferences. Hiring through referrals is also an excellent way to find reliable talent when hiring.
We'd recommend posting the job on Angel.co or Glassdoor as these job boards are highly popular among top-notch specialists in different fields.
Freelancers
Hiring freelancers is probably the least reliable hiring method as it can be hard to gain the accountability and verified profiles to work with. Do check up on their existing portfolio, and seek previous customer testimonials to get an idea of their work quality.
The best platforms to start your search for freelancers are Upwork, TopTal, Twine and FastTalent.
Outsourcing Partners
Finding dedicated developers through outsourcing partners provides a flexible and affordable solution for your hiring needs. Hire offshore developers to save costs and time on project management, recruiting, and dealing with individual developers. Outsourcing allows you to delegate tasks to an outsourcing manager. Also, using project management software can help ensure that communication remains efficient and transparent throughout the entire outsourcing process.
The outsourcing partner takes care of the profile verification, hiring, and onboarding process, and leaves you free just to assign the tasks and get them delivered on time. This is something else that is made easier by using a project management tool with a client portal. You can check out marketplaces such as YouTeam that provide verified developer profiles and let you track remote work assignments effectively.
Outsourcing to remote locations also gives you better access to a broader talent pool and more affordable hiring resources.
To Wrap Up
Email marketing accounts for a good deal of incoming traffic to your website. It creates much-needed brand awareness for your business. Hence it needs to be pixel perfect, adaptable to any mobile device, and embed your custom applications per your requirements for maximized reach and efficient execution of your email campaigns.
This calls for the need for expert developers who can convert your amazing email designs into high-quality HTML templates. Hiring a dedicated email developer can be beneficial in many ways and boost your lead generations.
However, it is essential to ensure that you hire someone who's in line with your business requirements and will help you meet your goals.