These days, people are bombarded by emails. This makes it more challenging to grab their attention and achieve a high open rate, let alone convert customers with call-to-action click-through. But email is still the king of marketing Return on Investment (ROI). 

And despite businesses spending large amounts of time and money marketing on social media, email has a 58% success rate at reaching a target audience, compared to 20% for search, and only 14% for social media. 

So it's definitely worth putting effort into making sure your emails are optimally designed for successful conversions. This guide will explain the key ways to do that.
Why Walk Through the Door?
No matter how great your email and promotion offer may be, it means nothing if people don't "walk through the door" by opening it. You need to ask yourself: If my customer's inbox is full of emails, what will make them click on mine?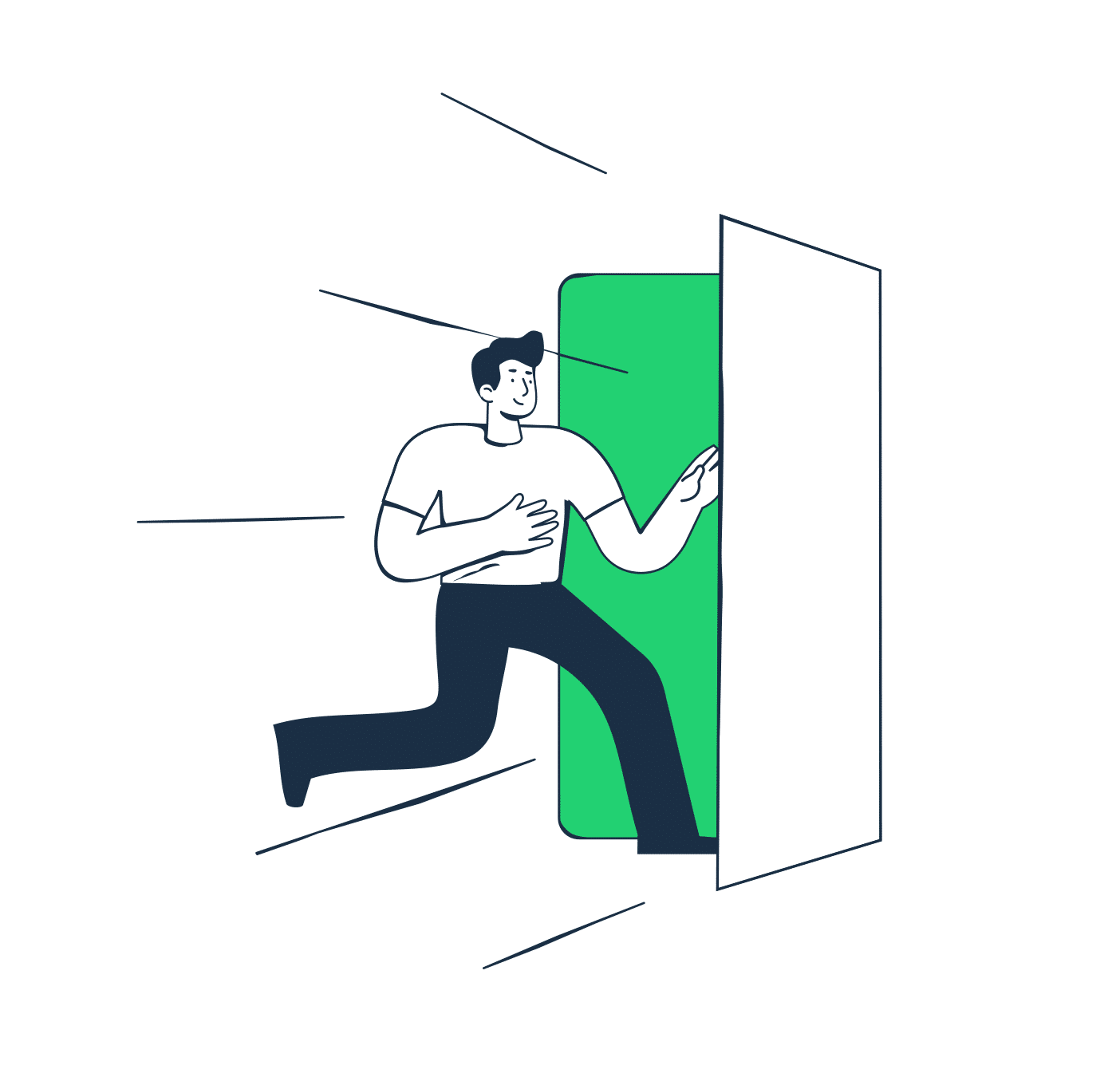 It all comes down to a great subject line, supported by the preview text that follows it. Old-school marketing used to teach writers to create unusual hyped subject lines. But that's been done to death. Unless they're already enthusiastic brand fans, customers don't want email intrigue anymore – they get too much of it from their social feeds.

What you want to do is think about exactly what your customer wants. That's why businesses see a 760% increase in email revenue by doing targeted audience segmentation. The bottom line is: instead of trying to be clever in your subject line, it's much more effective to be clear. Drop the hype, and tell the customer precisely what benefits they will get by opening the email.

Here's an example:

[NO] Want zingy and delicious?
Our Tea Sale will really bring your taste buds to life! Buy now!

[YES] Get 20% Off Organic Tea
Try a range of refreshing blends, from soothing chamomile to pick-me-up mint.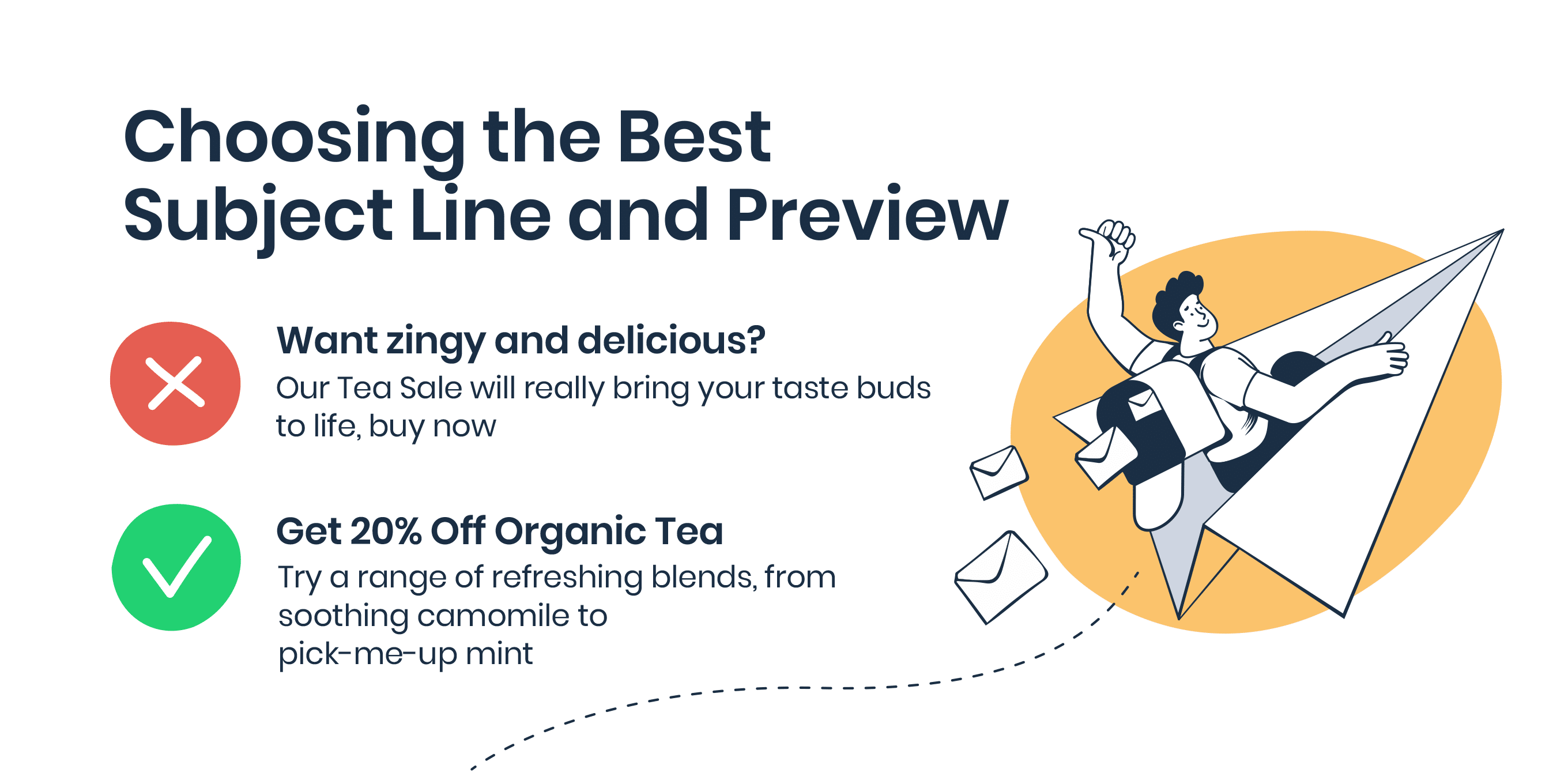 Instant Appeal and Brand Strength
Visuals instantly create appeal and add vibrancy to an email. It should always begin with a banner. Start with your logo — the most crucial part of your branding because it lets you instantly stand out from the crowd.

After your brand stamp, at a pinch you could add a free stock image. But, for optimal conversion, it's worth hiring a freelance designer to create a banner that has a similar look to your logo to boost brand strength. Using a designer also lets you add a catchy tag line heading to your email.

To take the Organic Tea Sale as our email campaign example, you could have a bear and a cat cartoon avatar sitting back sipping tea, with the tag line: "Who doesn't enjoy great tea?"

See how you've created an instant appeal to make someone more open to buying from your brand with this banner, compared to just words?
Pro tip: Before hitting the send button, don't forget to check your email template size.
Best-Practice Copywriting Tips
Structure is everything when writing for the web because people have so much content competing for their attention spans.

Follow this general hierarchy:
Greeting — your email provider should allow for the automatic insertion of the customer's name (provided with their email address). This makes it more personalized compared to a generic "Hi".

Body Text — start off with a short paragraph, a concise sentence or two explaining the most important information. That way, if the reader has very little time, they will know why they should click on the click-through button. The next section can go into more detail about the features. Make these easily scannable, using bullet points or blocks. And remember that the Golden Rule is to keep your email as concise as possible. An email's purpose is to create interest for click-through to your website, not to explain everything.

Call-to-Action (CTA) — placement of the CTA button isn't always at the end. In some cases, it could be added below the first paragraph. In other cases, it could be placed twice — once in the banner and then again at the end. It all depends on how concise you can make the text. Try some A/B testing, because there's no such thing as one type of customer preference.

Closing Sentence — end with a final sentence that encourages brand loyalty, such as "If you have any questions, contact us. We'll be happy to help".

Sign Off — unless there's brand value in using your name, end with "[Company Name] Team" in bold.

Footer — ideally have this in a light colour to add a final splash of life to the email. Be sure to include your company address, an unsubscribe link, and a link to your policies. This last bit of information may seem dull and unnecessary, but it goes a long way to building brand trust.
The Keys to Conversion Success
One final point is to make sure that the entire customer experience aligns perfectly. This means that every element in your email should work to support the next element. Nothing should be random or unconnected.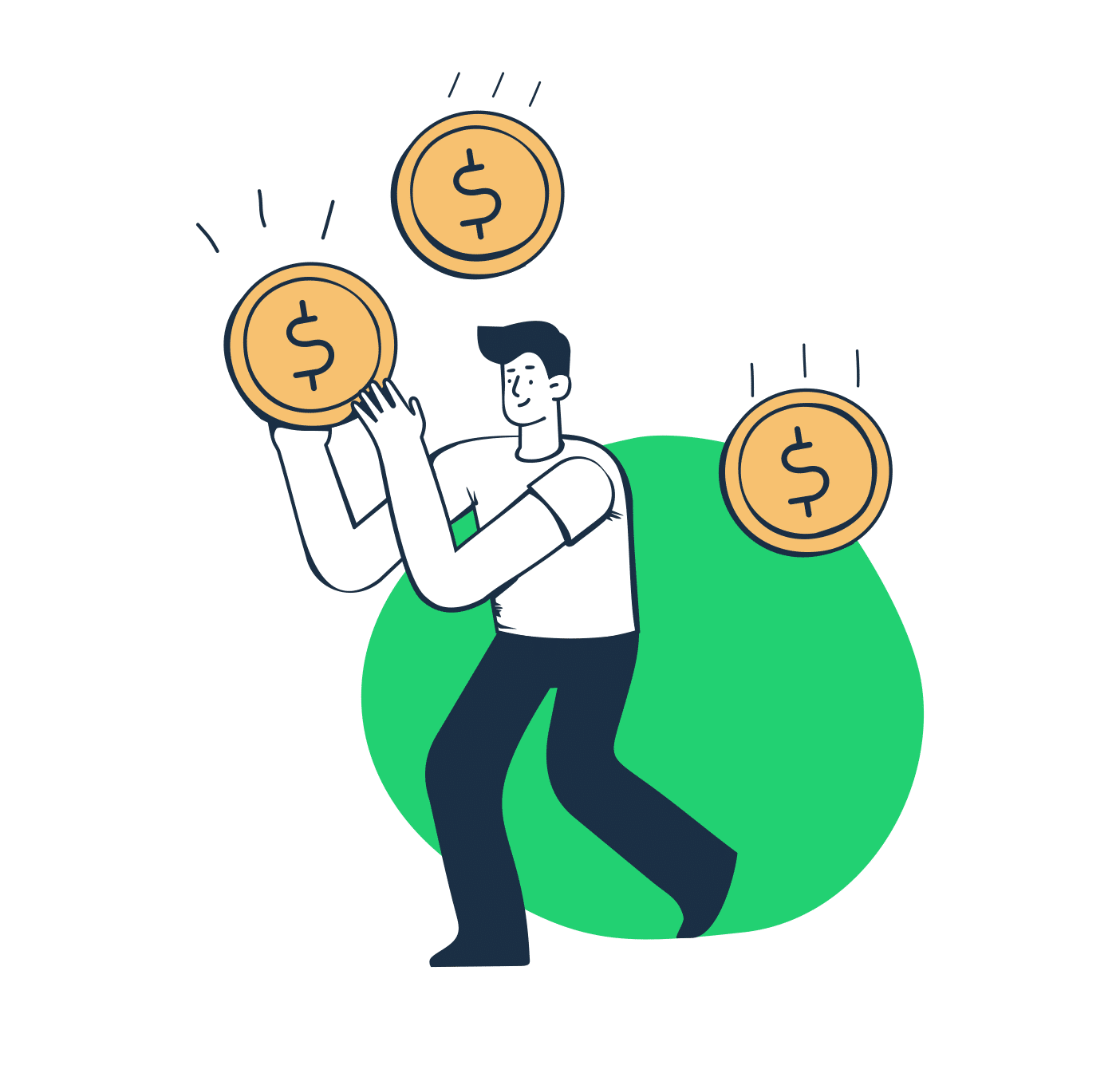 It's like stepping stones perfectly placed to lead the customer to the conclusion that they're in good hands, and that you're making contact to tell them about something THEY will find useful (not to shout about how good you are).

So, your subject line is the door telling them why they should enter, your banner is the reception area that gives them a good feel for your business, and each part of your body text is another step explaining why they should click the CTA button. And once the customer clicks through, the landing page must perfectly complement what you've said in your email.

Unforgettable branding, a streamlined customer experience, and appealing offers that have a genuine benefit to the customer are the key ingredients that deliver successful conversion. This applies to emails as well as every other aspect of your marketing.